Post-Symposium Meet Up: Thursday, September 15th at 7:30pm Central
Thank you so much for purchasing your Bariatric Symposium ticket through Bariatric Food Coach! The Symposium is hosted by my friend and colleague Kristin Willard of Bariatric Meal Prep. She generously offers a commission of the ticket to speakers such as myself. Thank you for supporting our small businesses!
We believe the Symposium will be a wonderful time of encouragement and insight!
As a thank you for buying your ticket through me, I am hosting a live meet up so we can chat after the event!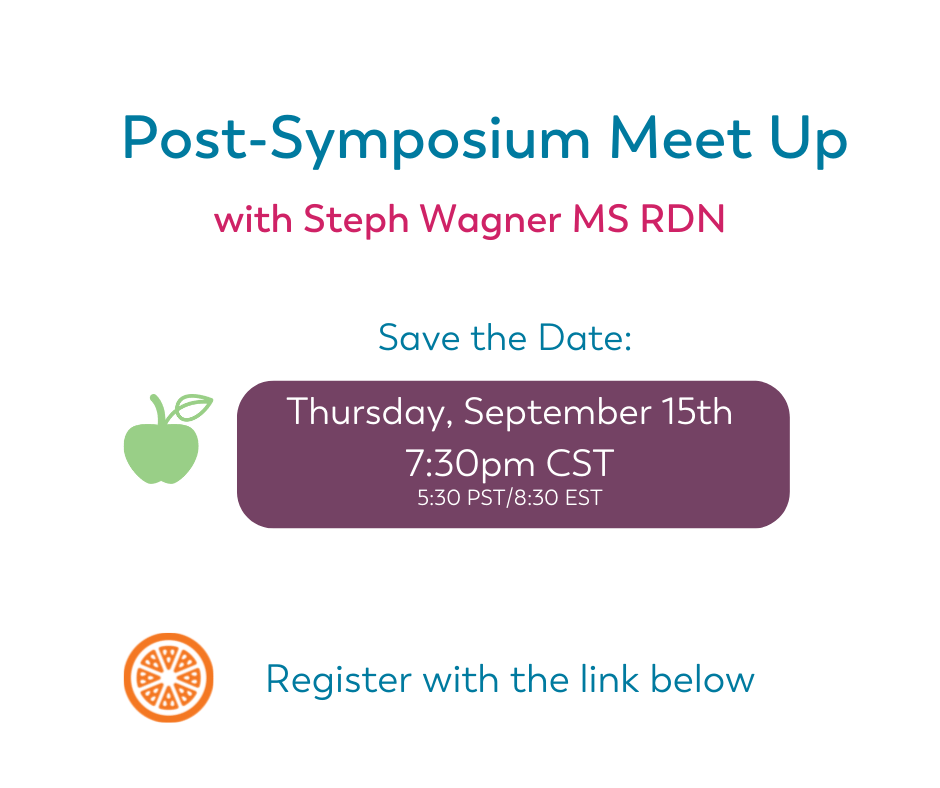 Register in advance for the Meet Up! 👇 This will ensure you have the link saved and not have to find this page again :)