What is the Goal Setting Workshop?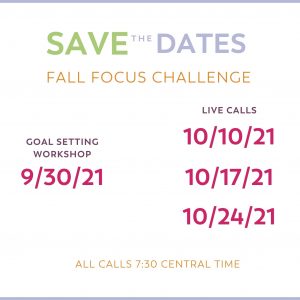 The reason for our first live call of the Focus Challenge
A little history on the 'Focus Challenge'
The first challenge I offered for my website members was October of 2017 and I called it the "28 Day Challenge." I wanted members to feel more connected to myself and each other. I also noticed there were certain times of year when it was easier to lose motivation.
I cannot begin to share all the ways it has evolved in the last four years after twelve challenges. For one, I started calling it a "Focus Challenge" because I realized the word challenge tends to make us think of something more intensive like a boot camp or ab crunching challenge.
The Focus Challenge is more about revisiting habits and choosing one specific health habit you want to build on in your life. Eventually I began offering a goal setting 'workshop' to help members decipher their goal before the challenge got started.
Enter the Goal Setting Workshop
The workshop is a live call on Zoom but unlike a "coaching call" it has more time and space for you to work through what habit you want to focus in on during the four weeks of the Focus Challenge.
I go over the Goal Tracker in detail to help everyone understand how it might be used.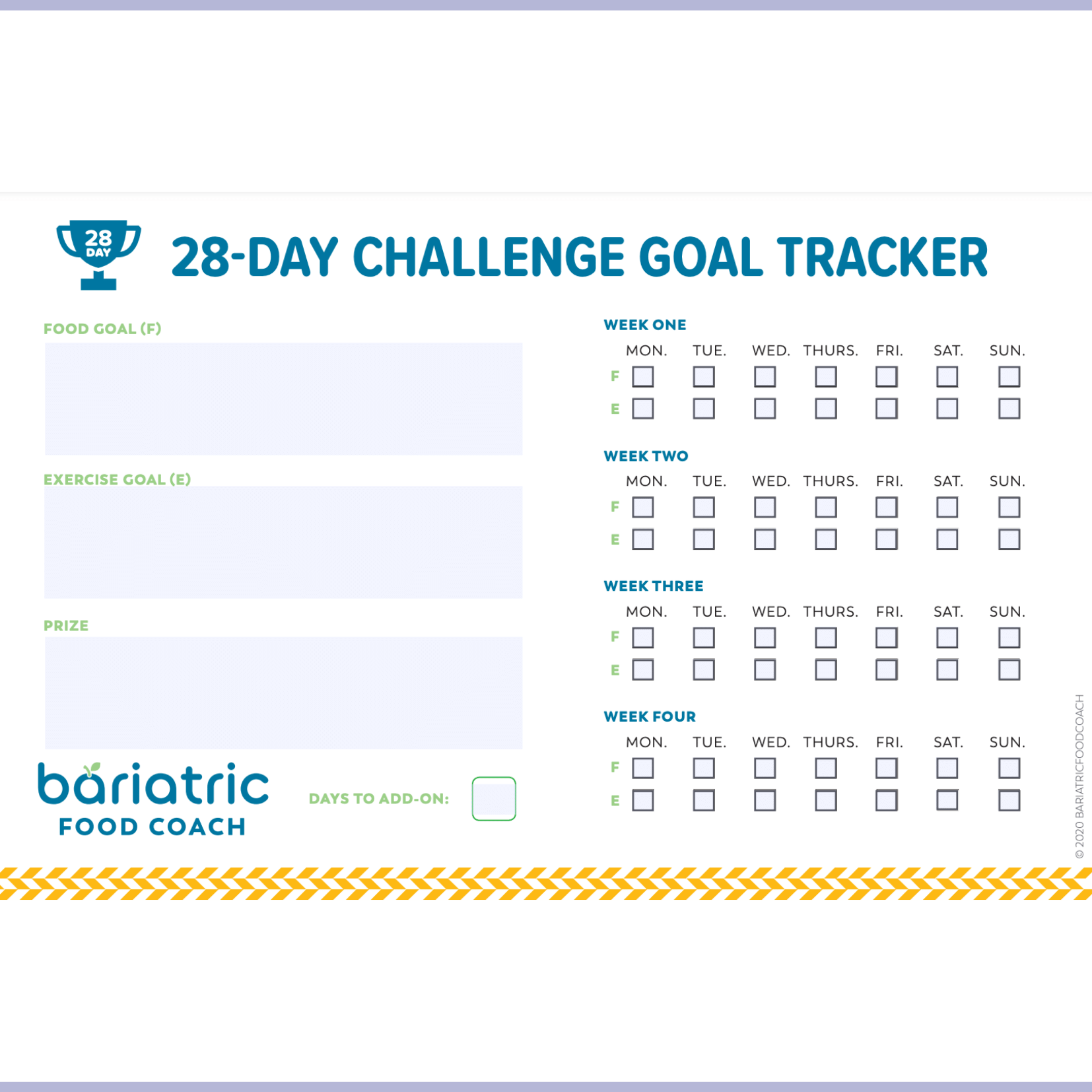 In the workshop you will write down all the habits you want to focus on, circle the ones that feel most important and begin to draft how to make that into a specific, measurable and attainable goal.
Then you "sit on it" over the weekend. The Goal Setting Workshop takes place the Thursday before we start a challenge on a Monday. This allows you to have time over the weekend to think through your goal, decide if that is the one you are going to do and then make your preparations to start on Monday!
New this challenge is a workbook which includes pages specific to the goal setting workshop! Take notes and answer the questions in your challenge workbook!
Goals are not weight related, they are habit related
A common point of confusion is where to put in your goal weight of how much to lose during the challenge.
For the purpose of this challenge, we will focus first on the actions (habits) and then celebrate results (weight loss, stamina, energy, clothing changes, mood improvement and so on).
This is not a challenge to lose weight per se but instead to help you get back to basics and build healthy habits that help you feel your best. Results come alongside that in many ways, and sometimes the scale is included :)
How to join the challenge and the Goal Setting Workshop
The Goal Setting Workshop will be at 7:30 pm Central on Thursday, September 30th.
If you are a current member to Bariatric Food Coach and you have already enrolled in the challenge, look for the link to join our workshop on Thursday, September 30th. You can also find the link on our closed Facebook group.
If you are a current member to Bariatric Food Coach and need to complete the enrollment process, click here.
If you are not a current member to Bariatric Food Coach and interested in joining the Focus Challenge, click here to join! The welcome email after becoming a member will include the link to enroll in the challenge.
The Fall 202 Focus Challenge runs October 4th to October 31st!