Pregnancy after Bariatric Surgery
Blog Series on nutrition in pregnancy after bariatric surgery
Part Two: Protein, Carbohydrates and Fat for Pregnancy after Bariatric Surgery
Click here if you need to get caught up with Part One in our series "Pregnancy and Bariatric Surgery"
Welcome back! I hope you enjoyed the first deep dive into pregnancy after bariatric surgery. I know it can seem like so much information, so that's why I wanted to split it out into parts. I'm Katie, your guest blogger and Steph's fellow registered dietitian. Bariatric surgery and pregnancy is my specialty, so I'm happy to bring some tidbits to you.

Pregnancy Protein, Carbs and Fat…Oh my!
Next Up… Let's talk about the big guys: Calories, Protein, Carbohydrates and Fats. I know that the discussion of calories or even thinking about adding more food to your day may create some anxiety, especially if you've been conscious of what you're eating during your weight loss journey.
The thing is – there are certain amounts of your nutrients that are needed to ensure the growth of the baby and to support mom in her everyday activities. I want to break this down so that it may feel a little less overwhelming.

How many calories do you really need to add?
First, we know the old saying that you need to "eat for two". However, this is not really true. Many of my clients are concerned about weight gain or increase with pregnancy. Of course, you may see an increase in weight as the baby grows, but that may be 10-25 pounds. And if it's early after bariatric surgery, then the goal may be to maintain your weight at that moment.
There is an increased need for calories beginning at the second trimester and gradually increasing in the 3 rd trimester. Without getting too technical, the second trimester would add around an extra 300 calories per day (that you gradually increase over the weeks). This may be adding a little extra healthy fat, such as avocado or olive oil, to a meal. Or your body may feel like it needs an additional snack during the day. My best advice is not to overthink this and see where things make sense to add in.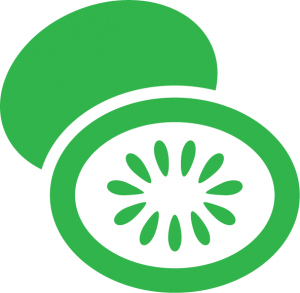 How does protein change with bariatric pregnancy?
Protein is usually pretty easy for those that get pregnant after bariatric surgery. The minimum requirements for protein in pregnancy look similar to those needed after surgery. Although the calculations may vary among different organizations, it typically runs between 60-90g per day, which many of you may be doing already. The question that I usually get is around protein supplements during pregnancy.
Ideally, it would be best to meet your protein needs through food, however, that may be difficult for some. A protein supplement can be used to help get in those protein needs, but I suggest to limit it to only 1 per day.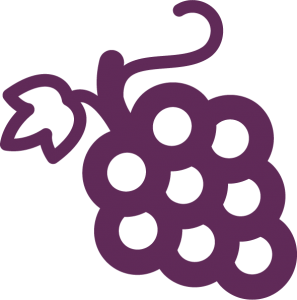 Carbohydrates, don't get scared…but…
Sometimes carbohydrates make people nervous, but there is a need for some carbohydrates, especially in pregnancy. Carbs are used for brain formation for the growing baby and there is a minimum need of 175 g per day per the Institute of Medicine. If that seems like a daunting number – let's break that down.
When we think of carbohydrates, we typically think of breads, rice, pasta… which may feel uncomfortable after surgery. Let's focus on starchy vegetables, fruit or a hearty grain like quinoa. An example of a day would include 1 cup of blueberries, a med sweet potato, ½ cup each of quinoa and beans and ½ cup of baked chickpeas.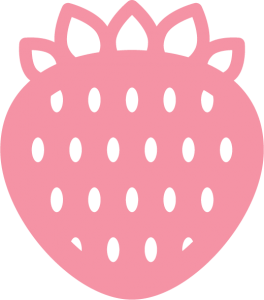 Finally, fat intake and water
Fat has no unique recommendation and would be approximately 20-35% of someone's total intake per day. The focus would be on your health mono and poly unsaturated fats such as – avocado, olive oil, flaxseeds, walnuts and salmon. Although salmon is wonderful for Omega 3 fatty acids, be sure to watch the amount of mercury in fish so it doesn't go too high.
I can't leave out water. I know, I know it's not considered one of the major macronutrients, but I couldn't leave it out. Fluids needs may increase during pregnancy to about 3 liters per day. This number is equal to 101 ounces or 6 (16.9 oz) water bottles per day. As with all of these, a gradual increase is best to ease your body into getting more in.

Talk with an expert
Some of these macronutrients can seem a little overwhelming, so I would definitely suggest working with your friendly Bariatric Dietitian. If you have a Bariatric Dietitian available to you in your area that is familiar with pregnancy and weight-loss surgery, then reach out. If not, email Steph at Steph@bariatricfoodcoach.com and she can help to connect you with someone.
Up next in the series, we're going to take a closer look at vitamins and minerals – what to look for and maybe some you need to add.
PS – A quick note from me, Steph :) If eating more calories or carbs is scary to you – be encouraged. Losing weight after baby is easier with your surgical tool than if you'd never had it! Surgery can help you gain the healthy amount of weight for you and baby and help you get baby weight off when the time comes down the road.
Click here to read part three: Vitamins and Minerals in Pregnancy after Bariatric Surgery