Emotional Eating and Bariatric Surgery
Scroll to the bottom for links to all blogs in the emotional eating after bariatric surgery series 👇
And the survey says!
I sent a survey asking bariatric surgery patients one question.
"What is the MOST common emotion that drives you to eat when you're not hungry?"
I really thought I knew what the top emotion would be. I was already drafting what I would say about stress eating.
But as the results poured in (244 responses in the end) the top emotion was far and away boredom.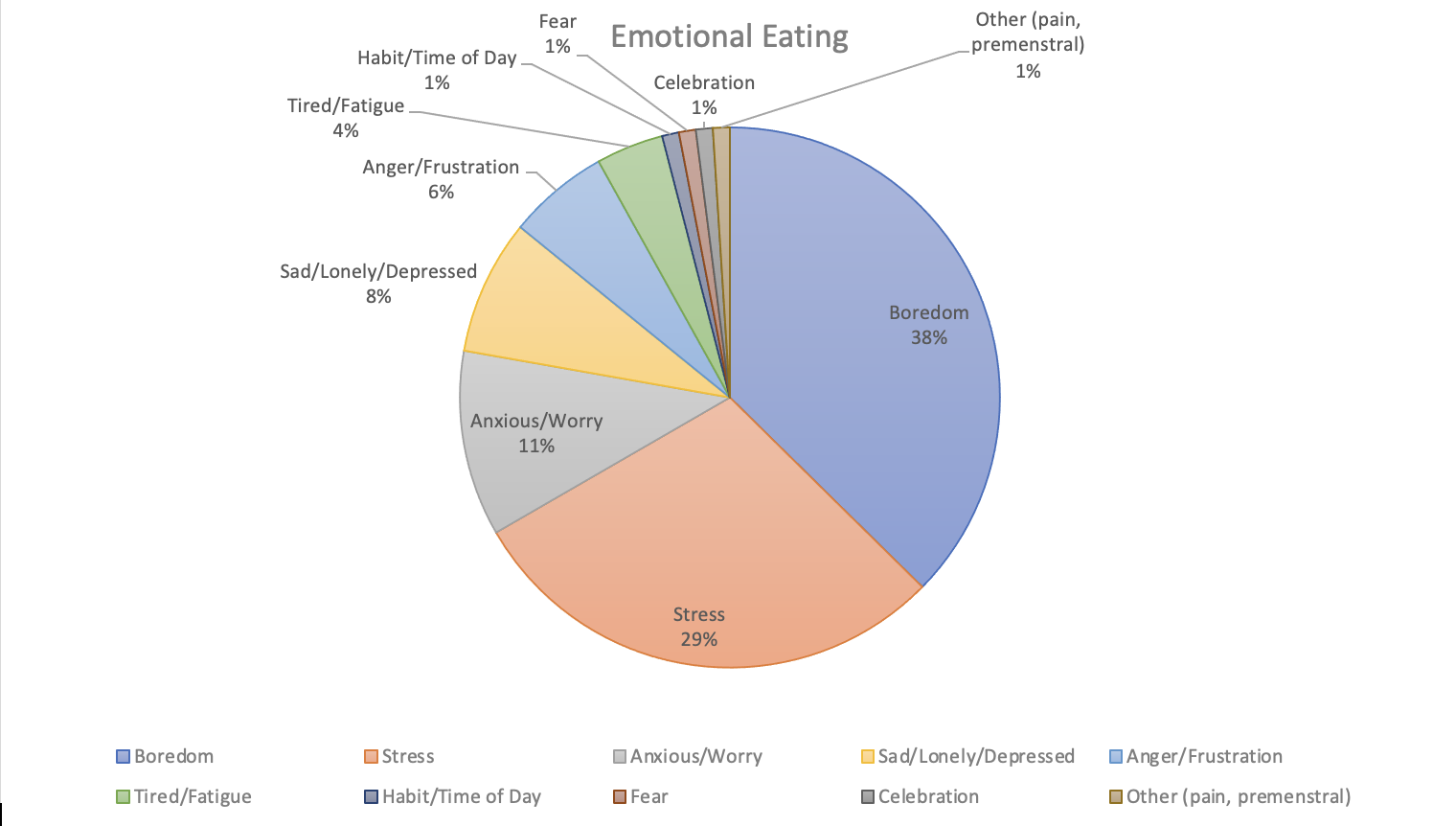 My husband and I laughed about it because he thought it would be anxiety and I thought it would be stress. We talked about how it probably does depend on life stage, season of life and even season of the year.
We have young kids and full time jobs. We have household stressors like a broken dishwasher for months on end that is seemingly hard to get replaced quickly these days. Stress and anxiety were on our minds because we don't remember what it's like to be bored!
We will dive into each of these emotions, starting with boredom this coming Sunday on our Focus Challenge live call. Today I wanted to share the results (and a visual of the results) because there is power and compassion when you realize you aren't alone.
Emotional eating is part of us as humans. It's not all bad, truth be told, but understanding what is going on can help all of us to feel more in control of our emotions and our habits for managing them.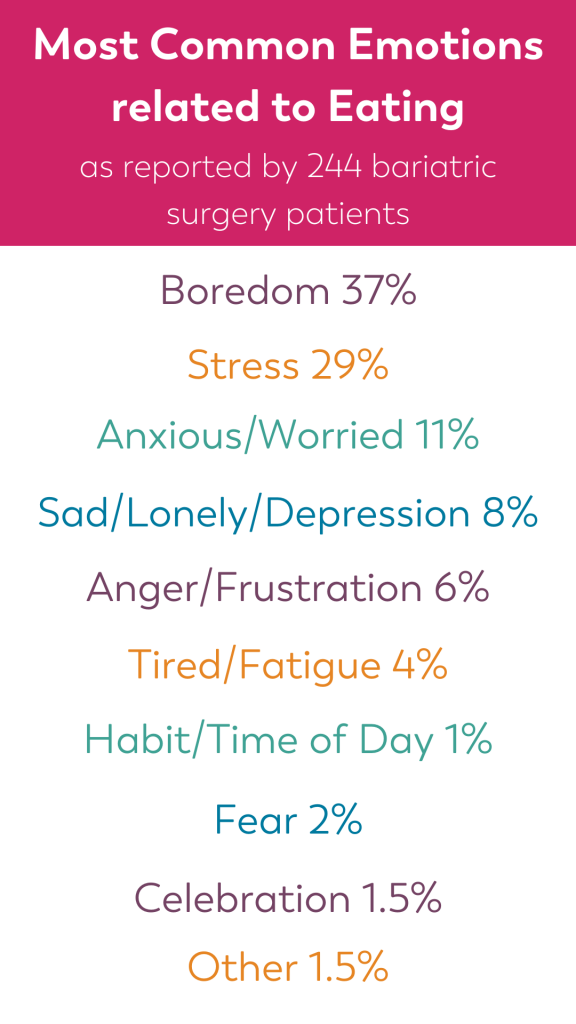 I am looking forward to 'seeing' those who can make it to Sunday night's live call! We are going to talk about the TWO systems in the body that drive us to eat, why emotions have something to do with it and shine a light on why boredom triggers the brain to think of food.
Links to blogs in the Emotional Eating Series