Description
Bariatric Food Coach Premier Access Membership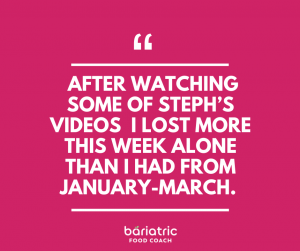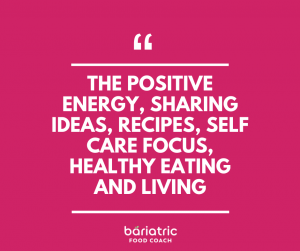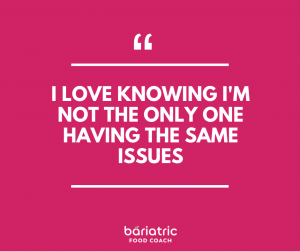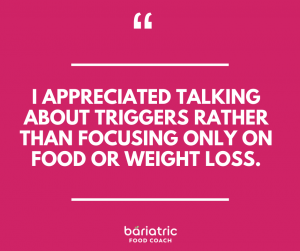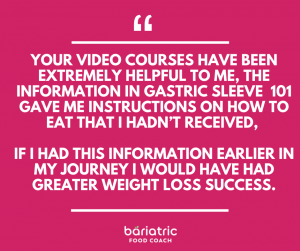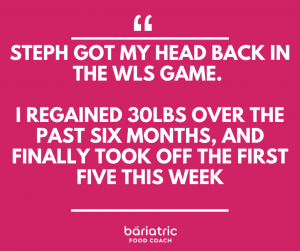 All the details:
Premier Access Membership unlocks nearly every stinking thing on the website.
We're talking recipes, menus, shopping guides, full video courses, cheat sheets, live calls, etc. etc. etc.
There is a very short list of things that are sold on this site outside of the membership: my cookbook, the Focus Challenge workbook and the Don't Jump to Conclusions placemat.
Everything else is unlocked with the affordable membership rate of $29 a month.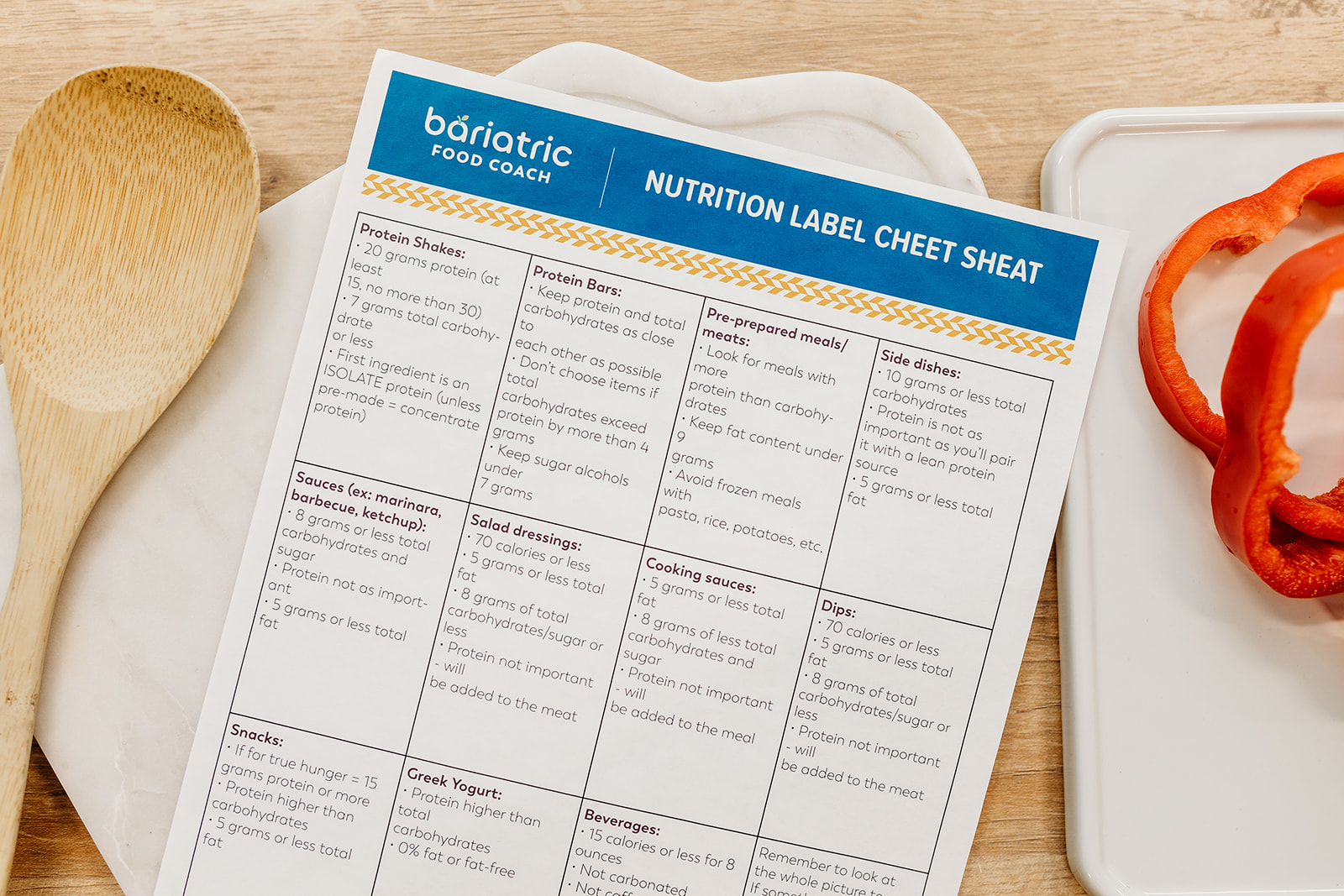 Yes, even that Nutrition Label Cheat Sheet is unlocked! ☝
Over 600 simple recipes to help you hit protein goals with flavor and ease.
Interactive meal planner to pull those recipes into your custom menu.
Dietitian written menus for when you want someone to just tell you what to do next.
Self-paced video courses covering key topics you've been googling about like stress eating and hunger in between meals.
Our private online community focus on encouragement and fun games to stay on track with health goals
Guides, guides and more guides to help you master popular grocery stores, eating out, traveling and more.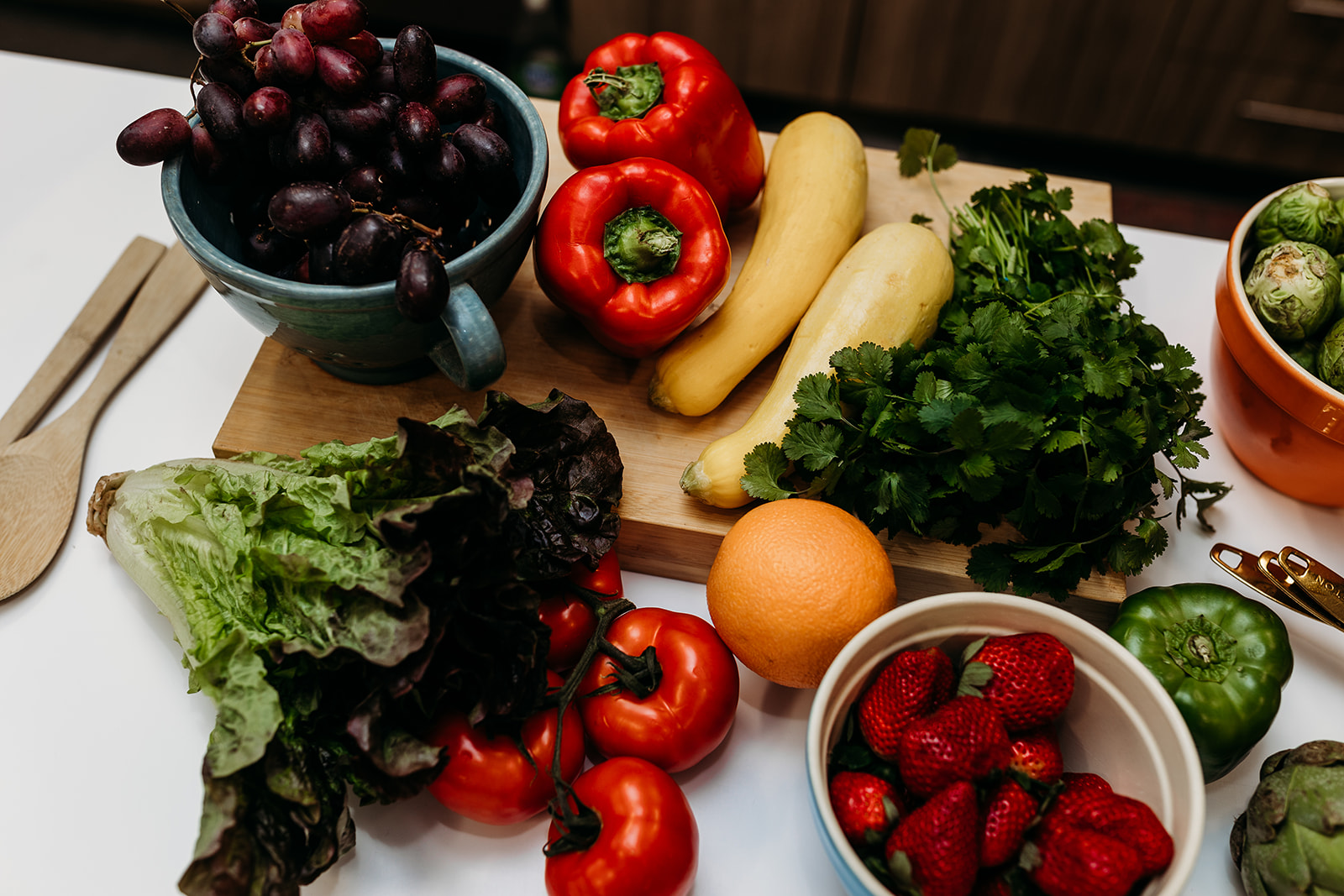 Yes, you can cancel anytime from the My Account page or you can email us. Most members join and stay for an average of 7 months. Some members have been with us since 2015! And often times members return because life ebbs and flows, am I right?!
The refund policy is simple: let us know within 24 hours of the payment that you meant to cancel and we'll refund you the payment.
Beyond that we will cancel the membership. You continue to have access for the 30 more days you paid for and you won't be charged further.
We get positive testimonials and reviews every single week!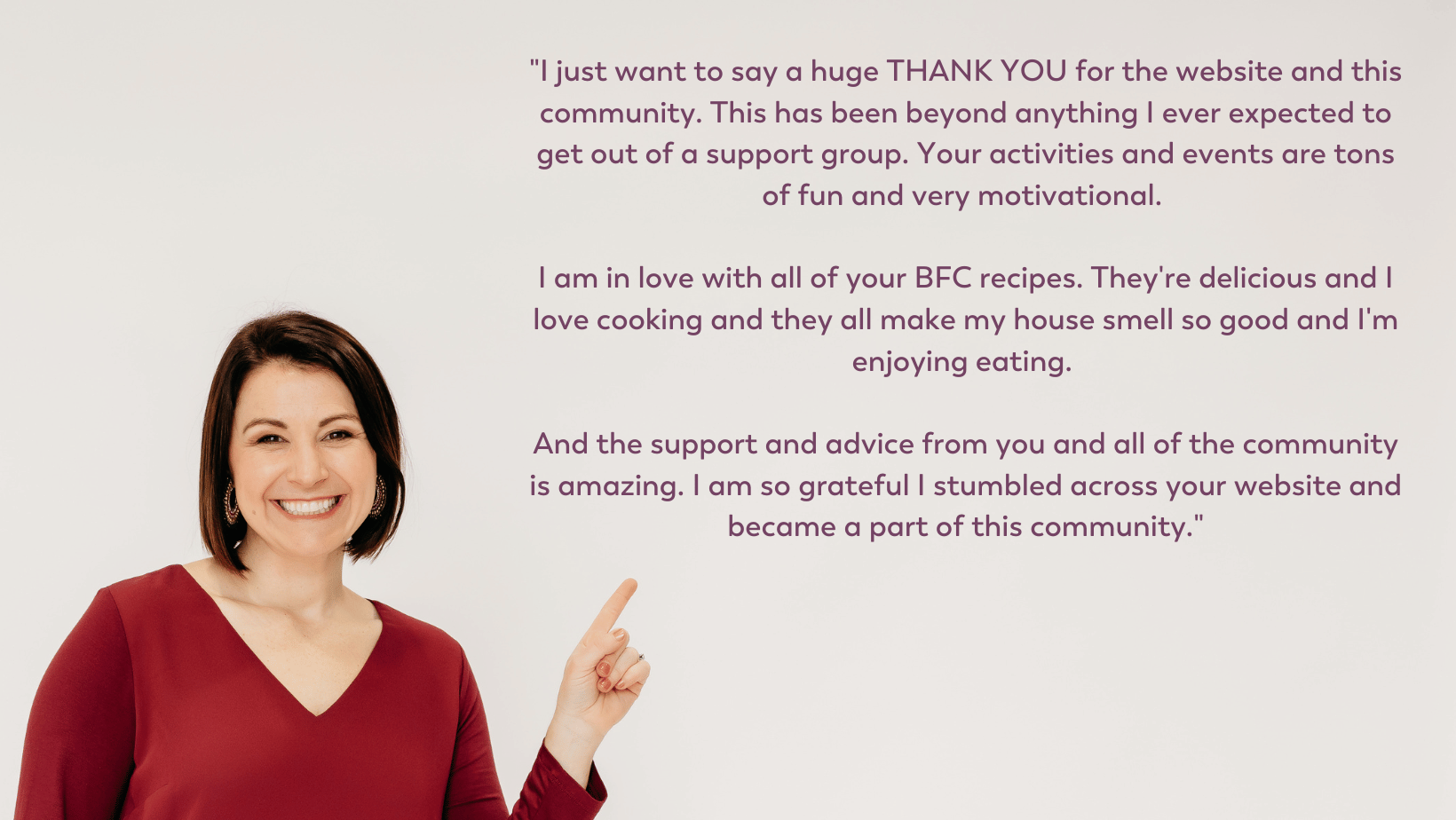 Example of a member activity! March Madness, Bariatric Food Coach Style!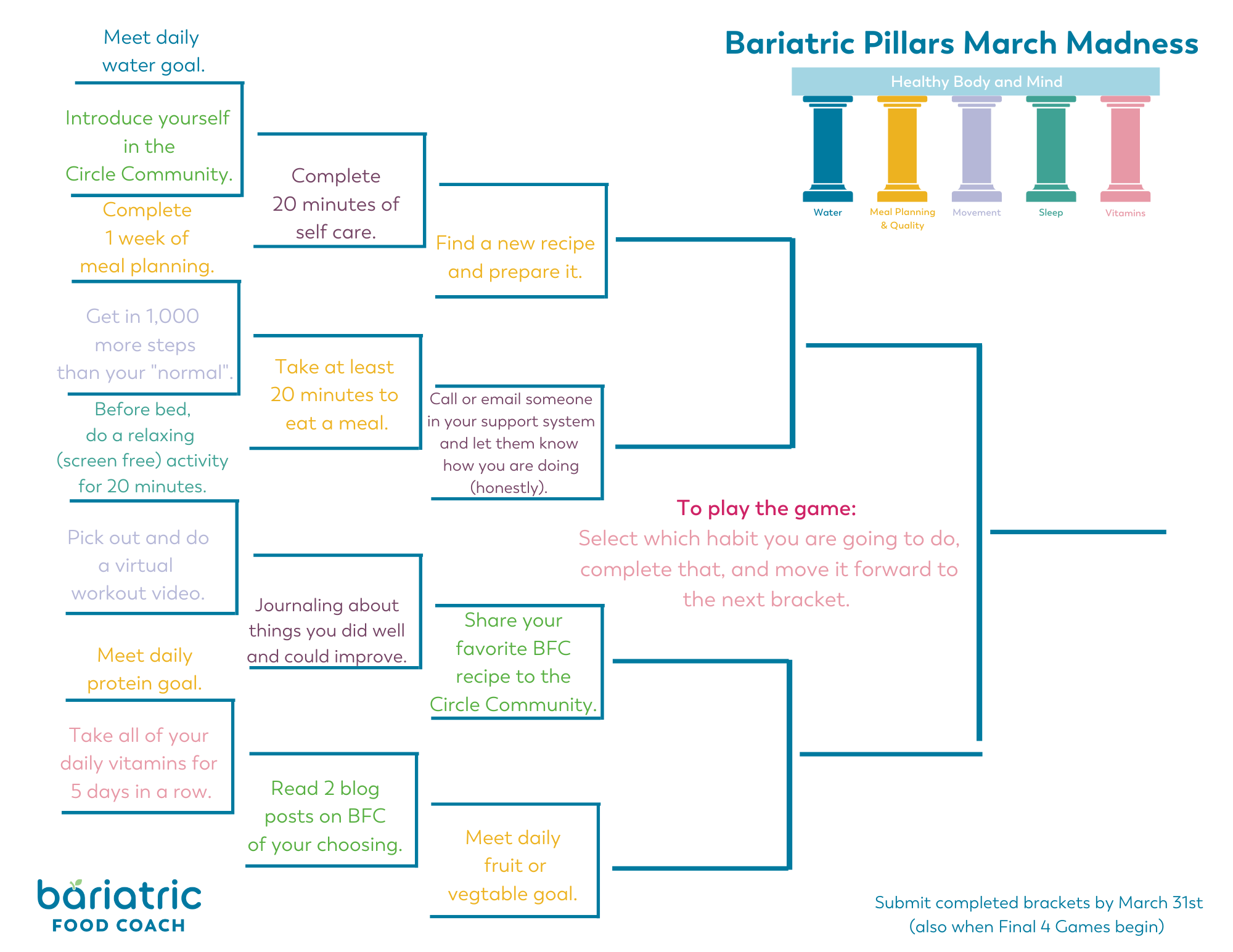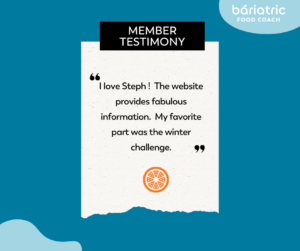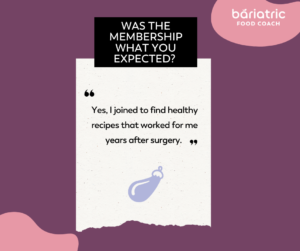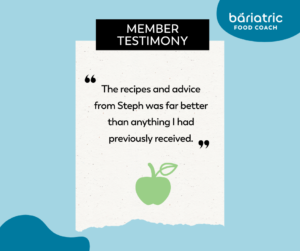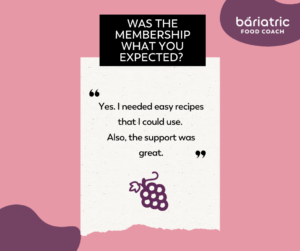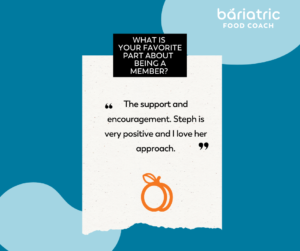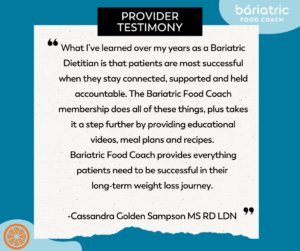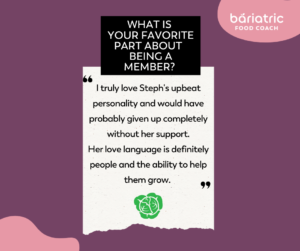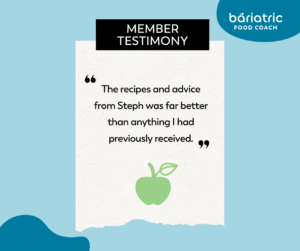 We think you'll stay but if it's not a fit, give us feedback so we can better improve or suggest other options for your best fit!
It's really low cost, high reward to try being a member! We think you'll love our resources, coaching and positive community.
In fact we guarantee at Bariatric Food Coach you will always received encouragement first, education and feedback second. You'll always get both, in that order.
You'll feel encouraged, seen and also equipped with next steps to support your health and wellbeing.
We'd love to have you!
More questions? You can contact us via email right here!