The "Get Focused Challenge" for Bariatric Surgery Patients
A challenge for helping post-ops get back on track with good habits
What is the Get Focused Challenge?
Next Challenge starts Monday October 3rd, 2022! Enrollment opens one week prior.

Find out more about membership 👇🏽
Join the Email List to get notified about the next challenge –> Click here.
*If you are a current member, watch your email for the enrollment information the week prior to the challenge start date. The challenge is no extra cost and is included in your membership.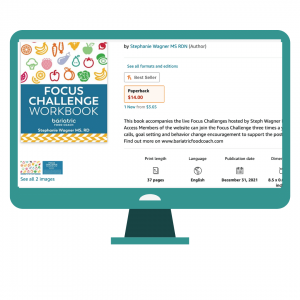 Order the Get Focused Workbook in advance! Click here to view the workbook on Amazon.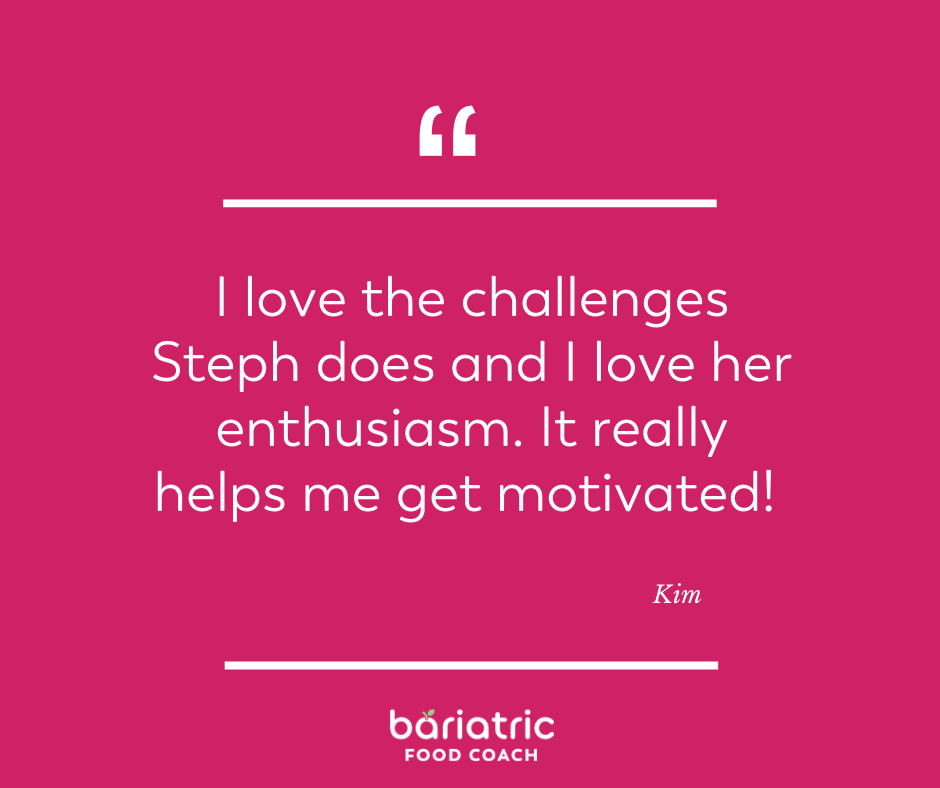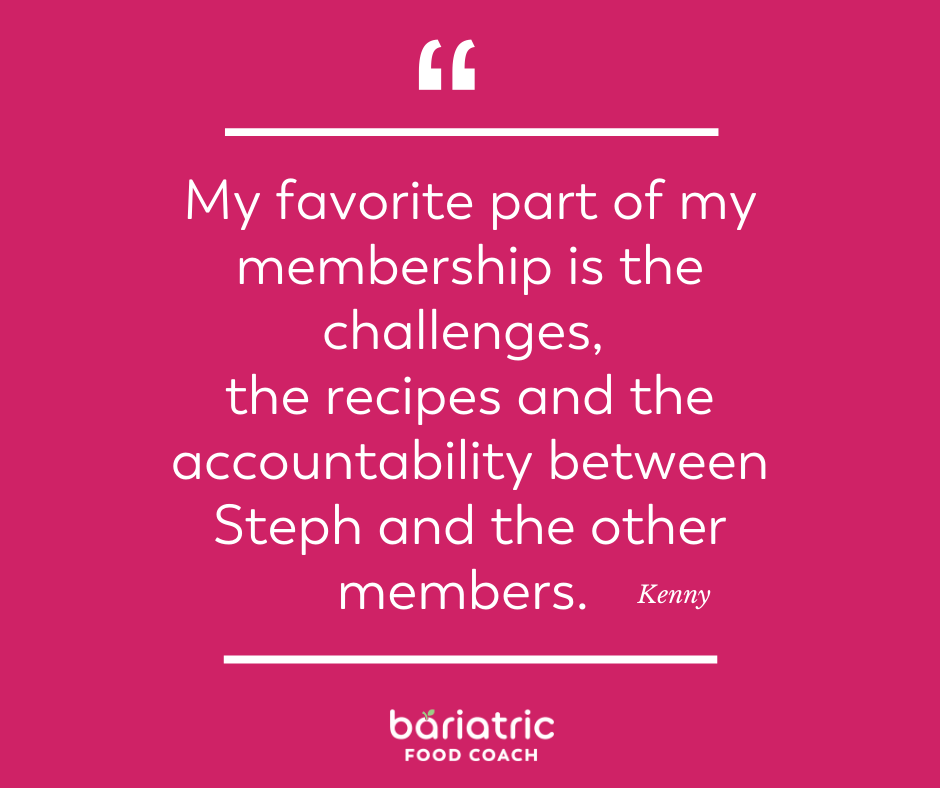 Video Transcript:
I'm Steph Wagner, Bariatric Dietitian. Here to tell you about my Get Focused Challenges.
These challenges are 4 weeks of my website members setting a clear, measurable goal related to improving a food habit. The goals are yours. They are in your handwriting, they are in your words. They are not weight loss goals. It's not a challenge to lose 10 pounds in 4 weeks. Nope, it's a goal to improve a habit you know you need to work on. Weight loss often comes alongside it, but it's the secondary benefit of the food related goal.
We also set one exercise goal. Keeping it simple with one food goal and one exercise goal asks that you truly set your top priority. It's so tempting to want to do all the things, exactly how you should. Hey I love aiming high but keeping the priority of your one food goal means you can do more but you are focused on the top priority goal.
And yes we do this together. Each challenge has a theme that I coach from. We have live coaching calls, often on Sunday evenings. We utilize different platforms to connect such as smaller chat groups in the Baritastic app or in a closed Facebook group. You set your goal, I provide resources to help you reach the goal and you do alongside other weight loss surgery patients so you can feel encouraged and supported. The resources I provide include meal plans, recipes, daily emails, educational videos, tips for dining out, food journal reviews and anything else I can think of to help your journey.
Challenges are not an additional cost to website members, but they are reserved for only members to the site. There is no long term commitment to be a member. You can join for the length of a challenge, and leave when you're done. I hope you find value in remaining a member, but know that the choice is yours when you want to pause or cancel your membership. You can certainly join again another time.
For more information on the next challenge, take a look below for links to the most up-to-date information.