2020 Fall Focus Challenge: Theme Announcement

What is the challenge?
This is not a weight loss challenge…exactly.
We are not setting out to lose X amount of pounds in a month.
We are getting FOCUSED on a specific habit that will lead to success in weight control, hunger control and fat loss.
Each person taking the challenge will fill out a goal tracker.
On October 1st (7:30pm Central) I will host a live goal setting workshop. Fill out the goal tracker with your goal (one food, one exercise). THAT is the challenge. To complete your goal as you set out to do!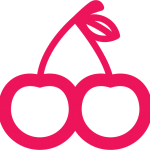 What is the theme? What does that mean?
Each challenge I picked a theme to coach from. This often includes a lot of the mental health aspects of being on a weight loss journey.
In the past we have had themes such as "Okay with Grey" and "Positive Thinking" which have been very helpful!
This Fall 2020 Focus Challenge theme is: Take a deep breath.
There are several opportunities for anxiety to get triggered in a weight loss journey. The scale. Social media. Our own thoughts and expectations.
We will be talking about where anxiety gets triggered and practical ways  to find space and take a deep breath to feel at peace again. It is common to think "once I get to my goal weight" but there can be joy in the journey too!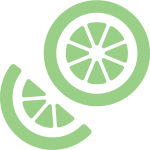 Who is the challenge for? What do I need to do?
The challenge is for members of Bariatric Food Coach. I created these challenges a few years ago as a way to help members feel encouraged and motivated during specific times of the year when focus tends to fizzle.
The challenge is not an extra cost and is included in the membership fee!
The challenge is reserved only for members and cannot be purchased on its own…BUT there is no long term commitment to the membership. You can join and check out the challenge then suspend the subscription at anytime you need.
The challenge and the website as a whole provides a LOT of value for the monthly cost!
If you are a current member, no action is needed. You will automatically receive challenge emails and information. 
If you are not a current member, join today and check out the recipes, meal plans, education videos, members online group and so much more! You'll be ready to go for our goal setting workshop on Thursday, October 1st (7:30pm Central)!