Get Focused Challenge FAQs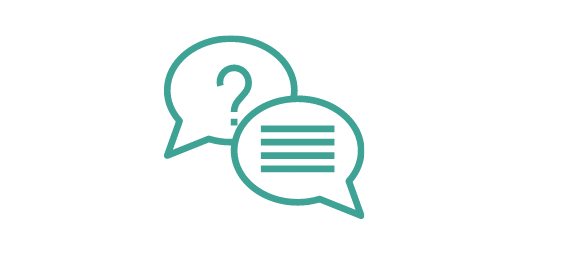 Video clips with answers to common questions for the Get Focused Challenge on Bariatric Food Coach
February 2021 Challenge runs February 1st to February 28th
Resources mentioned in the videos:
*Accountability Groups are for current members. If you are a current member, email me for the enrollment link: steph@bariatricfoodcoach.com
Other Common Questions
Do I need to be on Facebook?
📲No, Facebook is not a requirement.
🖥We do have a closed Facebook group for members but all challenge emails arrive via email and materials are posted on the website. You can engage with other members in a Baritastic small group if you have the free app. All live calls take place in Zoom and not on Facebook. Calls will be recorded and available on the website after the call.
Do I need to use Baritastic?
👍You do not need to use Baritastic as your food journal if you prefer another app. You DO need to have the app if you want to engage in a small group. Groups are much like being in a group text and it is only available inside the app. Click here to sign up for a group.
🍓Baritastic displays your first name and the first initial of your last name. It also displays how many days in a row you have logged, how many ounces and protein you have logged. If you use another journals those numbers will be zero. This is not a problem just an FYI!
What is the challenge exactly?
To keep it simple – the challenge is picking ONE goal for yourself to get focused on.
You will download and print a goal tracker form, pick ① food goal and ① exercise goal.
Thursday, January 28th at 7:30pm Central I will host a Goal Setting Workshop to help you settle in on the goal for you.  This will be recorded and available on Friday.
Live Calls and Other Resources
Outside of the Goal Setting Workshop, all other live calls will be Sunday evenings at 7:30pm Central. *Due to Super Bowl Sunday and Valentine's day a couple calls will take place later in the week. 
Recorded calls and other FAQ videos will be on the challenge page. Meal plans will be on the meal plans page.
The challenge page will go live the week prior to our start and will be visible to all current members. Members can click here for the challenge page. 
 Current Members
If you are a member and need help finding anything or have a question, email me at steph@bariatricfoodcoach.com
You can also look over the Members Resources page for more locked content.
Members do need to fill out a simple enrollment form here. You'll need to be logged in to see that page.
Becoming a Member
If you are not a current member but want to join us in the Get Focused Challenge, sign up today and you'll be ready to go for our Goal Setting Session on January 28th at 7:30pm and for the start to the challenge on February 1st!