Find Bariatric Recipes that Fit You
New recipe sorting feature on Bariatric Food Coach
Video Tutorial (Length 1 min 36 secs)
Written Tutorial
You can now sort recipes by category in the recipe grid page of Bariatric Food Coach.
To find the recipe grid page you will click or tap "recipes" and then "recipe grid" in the top navigation of the website.
When you pull up the recipe grid page you will notice two colors on the recipes, some are pink and some are teal.

The recipes with a teal box are unlocked and visible for any visitor to the website. Those with a pink box are reserved for members to our Premier Access Membership.
The recipes list their macronutrient information on each box and display the main photo of the recipe for a Pinterest style scrolling experience.
The newest feature is the sorting option at the top of the grid.

Click or tap on the box that says "select category" for a list of options to sort the recipes. If you are on a liquid or pureed diet, you can select those recipes.
If you are looking for slow cooker or stove top, you can choose those and if you are looking for a specific meat type you can choose the one you would like.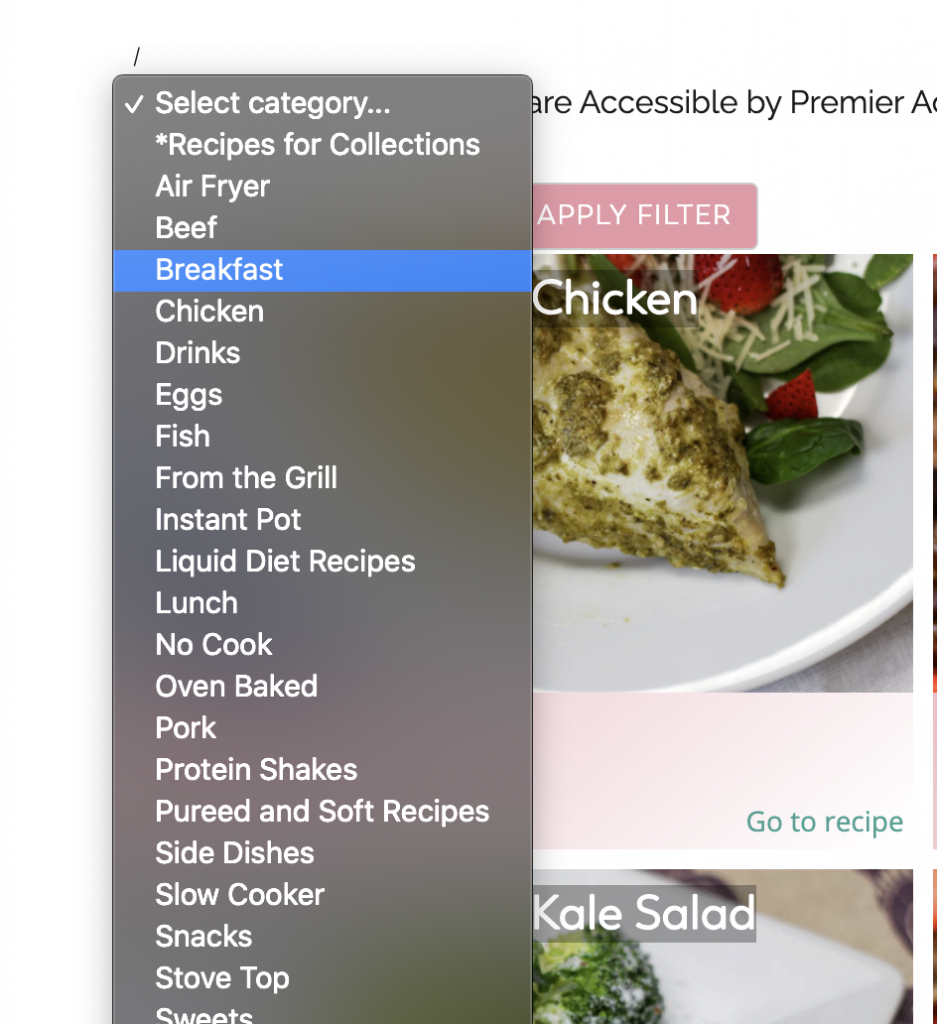 Tap or click the pink "Apply Filter" button next to the box and enjoy browsing the recipes in the category you selected.
I hope you enjoy!
Steph