Freezer Meals Guide for Bariatric Patients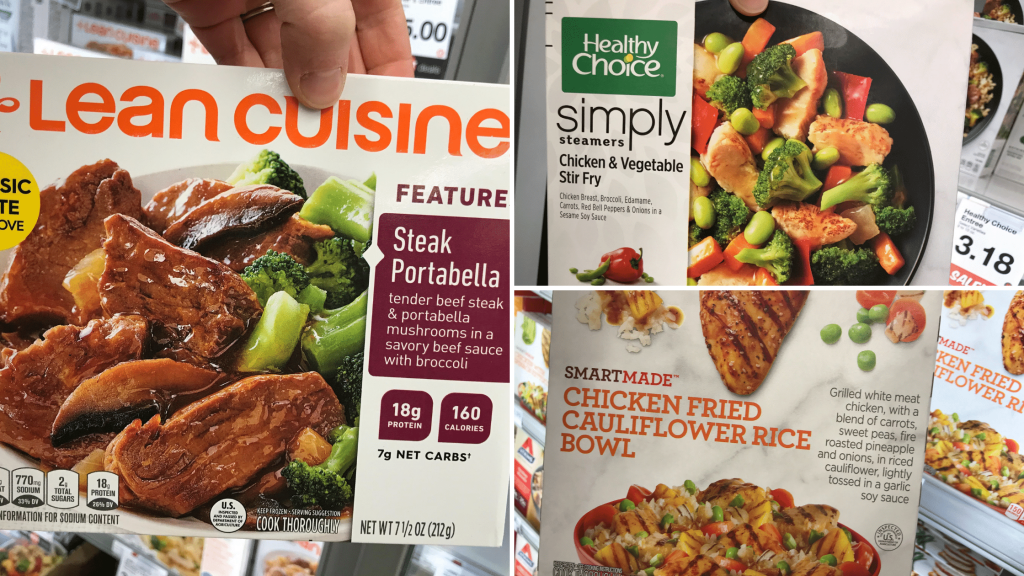 Freezer meals to keep on hand and stay on track with your post bariatric diet
A resource patients have been asking me for!
Over a decade of working with bariatric surgery patients and I honestly cannot believe this is the first time I sat down to compile a list of frozen meal options!
Truth be told, there are many more options than they used to be. Albeit, not a TON of options, but many more.
When I was working in a bariatric clinic as a new dietitian in 2009, I remember recommending one of two options: Steak and Portabella (still around and on my list) or a Turkey with Green Beans (haven't seen this one in a while).
The craze for low carb options and cauliflower rice has sure helped bring more protein and vegetable options to the freezer section!
Buyer beware, low carb marketing
The tricky thing about seeing packages with "low carb" on the front is that it is not always the case or the carbs are not bad but the fat is outrageous. I included on line of frozen low carb bowls to watch out for! Just because it says low carb bowl doesn't mean in won't have 400 calories and 20+ grams of fat!
I included it on my guide but in general I like to see  more protein than carbs and less than 9 grams of fat. (Members have access to my nutrition label cheat sheet on the Members Resources page as well as my full video course "How to Read Nutrition Labels after WLS")
Click the image below for the Freezer Meals Guide for Bariatric Patients PDF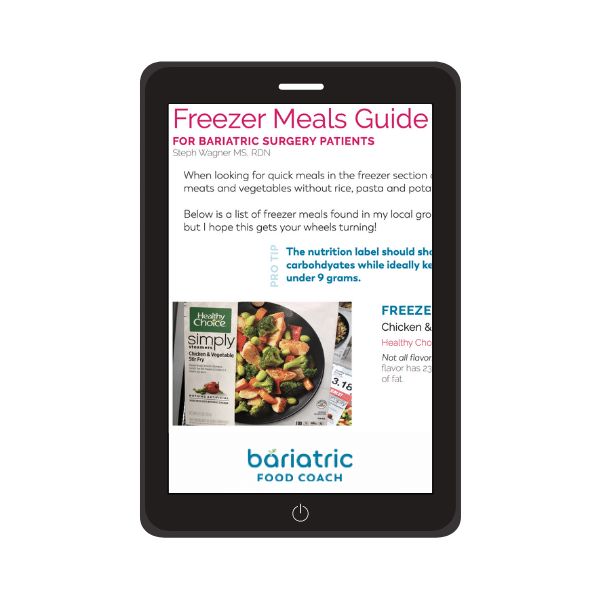 Get the Freezer Meals Guide for Bariatric Patients PDF
Not a member? Find out more!
Members to Bariatric Food Coach have access to many more PDF guides like this including Dining Out, Seasonal "Go To" Recipes, meal plans and more!