Back to School Special!
$25 to BariBox, with purchase of 12 month membership*
See Details
*new customers only
Super Bowl Bariatric Recipe Round Up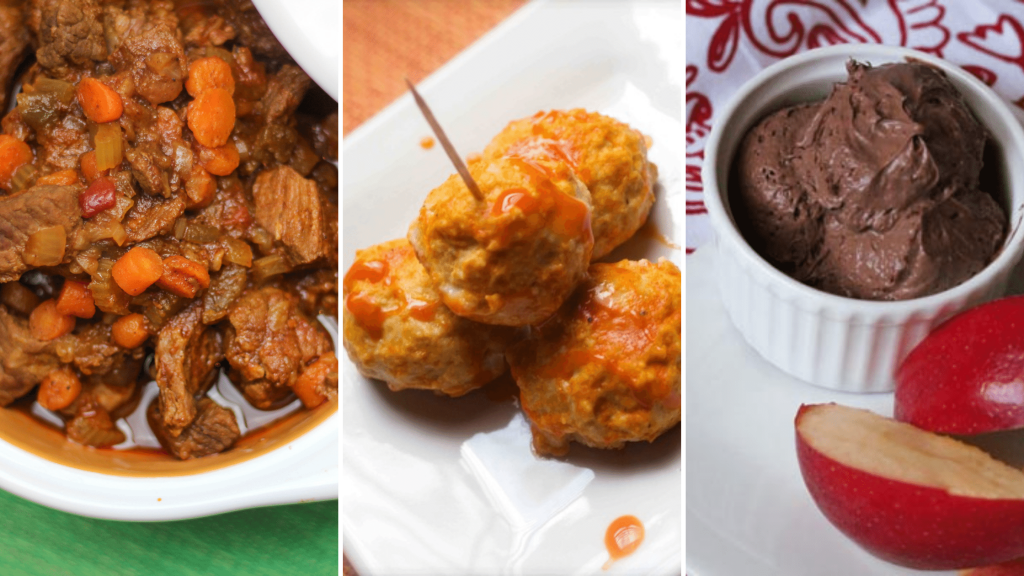 Bariatric friendly recipes for the Super Bowl game day
Tips for food and football
When it comes to food related holidays, Super Bowl Sunday is pretty close to Thanksgiving day! While the heavy dips and chips are not ideal for post-op weight loss surgery patients, there are still protein focused bariatric friendly Super Bowl recipes full of flavor to enjoy!
A few tips from yours truly. Continue to treat your plate as a "meal time" instead of snacking throughout the game. You might enjoy your plate at kickoff or save it until the halftime show. As with all meals after surgery, take small bites and eat slowly aiming for 20-30 minute meals. The game may help you eat nice and slow!
Once it's been 30 minutes go ahead and toss your football shaped paper plate and position yourself away from the food. Set your timer for 45-60 minutes until you can go back to sipping liquids.
Bariatric recipe ideas for game day
Click the picture of the recipe to see the full recipe post!
Images above are linked, but here is a list view as well!
Barbecue Turkey Chili (member recipe)
Broccoli and Cheddar Baked Fritters
Cheeseburger Chili (member recipe)
Jalapeño Popper Chicken Burger
Shrimp Jalapeño Poppers (member recipe)
Turkey Bacon Spinach Artichoke Dip
I had to add the chocolate mousse on there for a little sweet treat action! This is also a great recipe for Valentine's day so hang on to that one for the next weekend…
Oh and one more thing. GO CHIEFS!!!!!!!!! (Ahem, not that I am the biggest NFL fan but I am a loyal Kansas City native!)