June 2021 Focus Challenge: Goal Setting Workshop Recap
*This post was updated on June 3rd, 2021
Watch the video below or scoll down for a written recap
Challenge runs June 7th to July 4th!
What is the goal setting workshop?
The Thursday before a Focus challenge starts I like to connect with everyone and talk through what goal feels like the best fit for the month.
The "Focus" challenge is all about having a clear and specific goal in mind.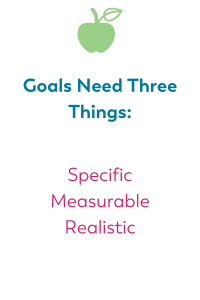 Goals need to be specific, measurable and realistic. It is not enough to say "I am going to cut carbs" but instead a goal to "not snack at 7:00 pm six nights a week" is much easier to get focused on.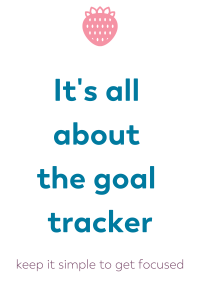 This challenge is about about the one clear goal, and following along on the goal tracker. (Watch me explain the goal tracker in depth at 15:23 on the video).
Write in your specific, measurable and realistic goal under the Food Section. Write one for exercise as well. Make sure and put in a really exciting prize to help you stay motivated.
Each week, you will check the box if you completed your goal that day. If you have a specific and measurable goal, you will know if you check the box or not! It's a simple as that and it should be. Keeping it simple means getting focus.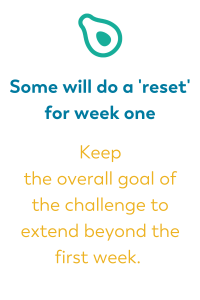 Week one excitement is something to keep in mind…
Everyone is more excited in week one than they are in week four. It is human nature! This is why we have a "finishers board" each week and prizes that gets better each week. The excitement is bound to wear off.
Some members will decide to do a "reset" type of diet in the first week to clear their mind and their kitchen. Here is a blog with more about reset diets. 
If you choose this path, make your main goal of the challenge extend beyond the first week. For example, you might make "planning my meals every Sunday" the goal which can fit during week one or week four.
Also keep in mind if you have been way off track and you cut out starchy foods and sweets, you will have that fuzzy/hungry/grouchy feeling for about 5 days. Plan ahead for that. Drink plenty of liquids, take a Tylenol if you need and be okay with eating a few extra cheese sticks or boiled eggs to help curb your hunger.
I would also avoid going too hard on your exercise if you are working the high carb foods out of your body! Walking is a great choice and if you're really run down in week one, it is okay to rest and add in walking in week two.
A couple other tips for goal setting. Think over your goal for a few days and see if it feels right. You should feel like it's possible and even feel excited. I like to take the weekend before the challenge to make sure I'm settled on my one clear goal.
"Cornerstone Goals" is a name I made up for goals that have a positive domino effect on other areas of health. Drinking 64 plus ounces of water a day also helps control the appetite and brings energy up.
Planning ahead for meals helps with snacking because quality meals are ready to go instead of grazing or having carb rich meals that make you snack later. Planning ahead is planning to win!
A few sample goals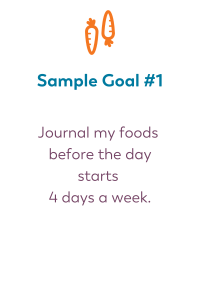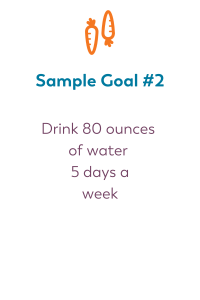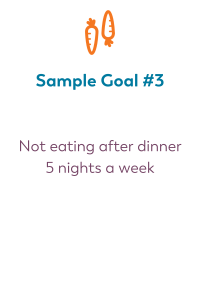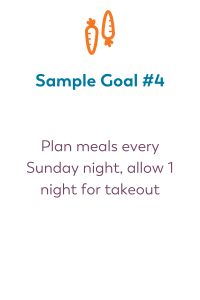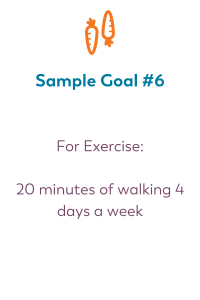 The challenge starts Monday!
If you are a member and need to enroll in the challenge, click here. (You'll need to be signed in to see that page)
If you are a member and have any questions for me, click here to email me or visit this FAQ page for the challenge.
If you are not a member, join us! We'd love to have you!