Product Review: Edamame Spaghetti Noodles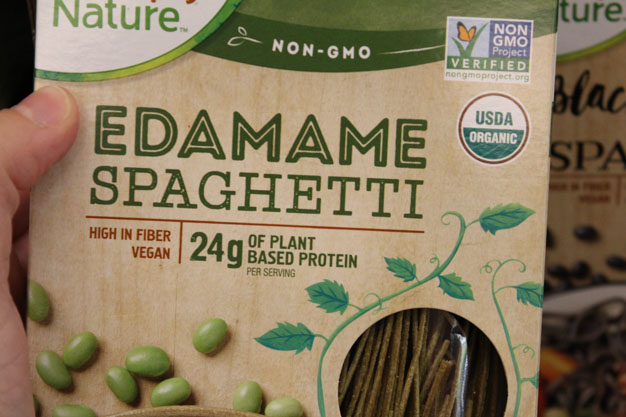 How to use Aldi's Organic Edamame Spaghetti Noodles in a post-op diet
I don't normally approve noodles
These Edamame Spaghetti Noodles are unique in that I normally don't approve any sort of pasta! Typically my recommendation is to buy zucchini and shred it with a julienne peeler. Actually that's still my first recommendation!
Here is an example of a zucchini peeler (affiliate link)
However! This time around I did take a close look at the label and decide one ounce of edamame noodles would be okay. Even better if it's paired with a lean protein like turkey meatballs or chicken breast.
One ounce of edamame pasta
Here is a picture of one ounce of zucchini pasta, cooked and uncooked: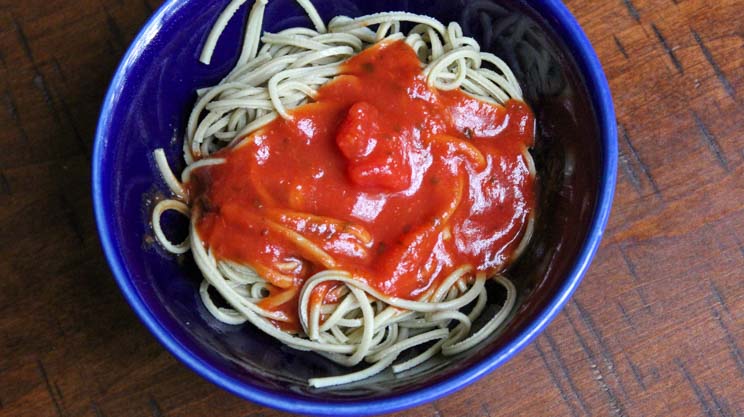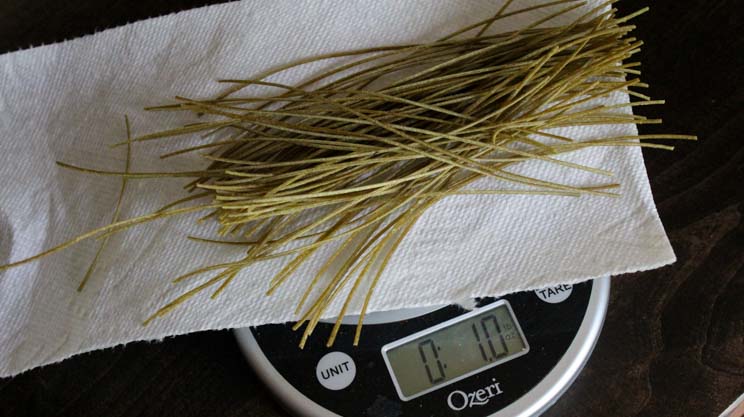 You might notice, it's a good amount for a post-op! Especially paired with marinara meat sauce or turkey meatballs.
One ounce of Edamame Spaghetti Noodles will have 12 grams of protein, 10 grams of carbs and less than 2 grams of fat. Note: this is HALF the serving size on the nutrition label.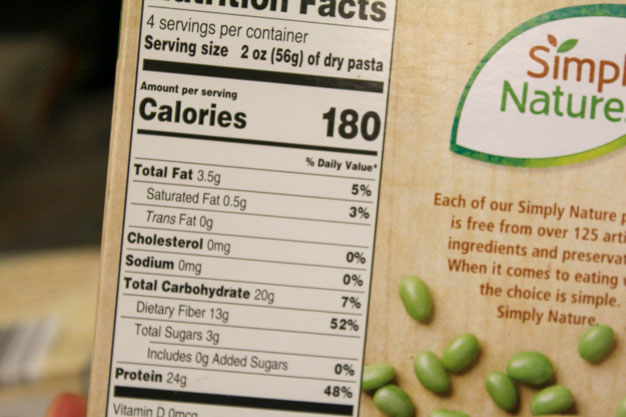 The other reason I feel okay recommending this product is because of the ingredients list.
One common issue patients have with pasta is not only the high carbohydrate count, but the swelling nature that pasta has in a small pouch.
While this is still something to pay attention to and see if you have any discomfort, the ingredient list is simple – it's just organic edamame bean flour. My hope is this prevents the swelling effect in the pouch. Let me know!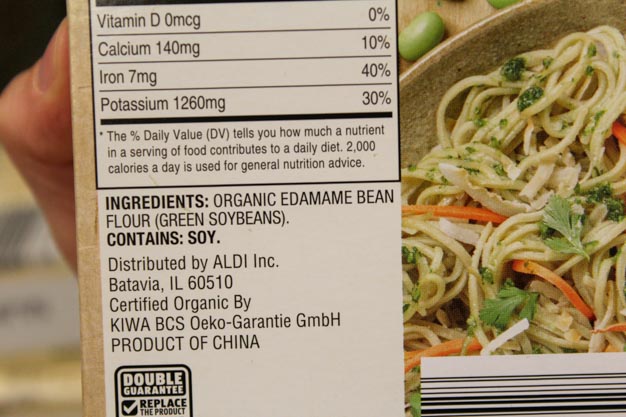 But let's also talk about the taste
My husband and I both agreed that it really doesn't have much taste. This is not a huge problem if you are tossing it with a flavorful sauce anyway!
The texture is a little interesting but not altogether off-putting, just different. Even someone sensitive to textures should still give it a try as I think most would not be bothered by the difference.
I mentioned before but again, add turkey meatballs or meat sauce for an extra filling meal.
Where to buy it!
I bought this product at Aldi! I have many favorite items I love purchasing from the affordable grocery store and recently created a Roadmap to Aldi Shopping: Guide to Navigating Bariatric Surgery
Members have access to this TEN page resource on Bariatric grocery shopping at Aldi! Find out more about the resource AND my tips for how to shop at Aldi with this recent blog post.