Weight Loss Pills after Gastric Bypass or Gastric Sleeve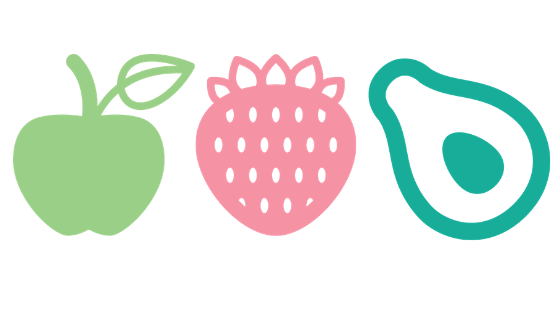 Are weight loss pills an option if you've had Gastric Sleeve, Gastric Bypass or other weight loss surgery?
For patients who have had a Gastric Sleeve, Gastric Bypass, Gastric Lapband® or any other weight loss surgery procedure but have struggled with hitting a plateau or regaining weight, you might wonder if you can take weight loss pills to help. Is medication an option after bariatric surgery?

Obesity is a Chronic Disease
The American Medical Association designated obesity a disease in 2013. That is a significant shift in how we view obesity! Instead of seeing excess weight as an issue of willpower, looking at obesity through the lens of a chronic disease means working with doctors who specialize in the area.
Without getting too far into the weeds on why this matters, instead I will point to this article from the Obesity Medicine Association. They provide great educational material that showcases just how complex obesity is and why it's not about willpower.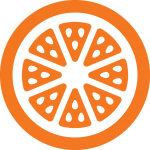 Weight loss medications – what are they?
There are some prescription medications for weight loss. Many will call them weight loss pills which have a negative connotation them. You might think of a celebrity trying to lose weight for a role rather than a prescription meant to treat a disease.
Please note, I am not the expert on these medications and this is a brief overview! For best information about any medication and if you are a candidate, discuss with your surgery center. Even better if there is a Bariatrician on staff you can work with.
There are currently four weight loss medications that have been approved by the U.S. Food and Drug Administration for long-term use.
Bupropion-naltrexone (Contrave)
Liraglutide (Saxenda)
Orlistat (Xenical)
Phentermine-topiramate (Qsymia)
Most medications focus on decreasing appetite or increasing feelings of fullness. Although Orlistat instead interferes with the absorption of fat. These weight loss pills are often safe after Gastric Bypass or Gastric Sleeve though it is still best to stick with bariatric eating guidelines. Here is a blog post about diets after surgery. 
(Some diabetes management medications are also used to aid in weight loss. Here is a research article on once-weekly semaglutide (Ozempic®) with Overweight or Obesity)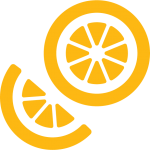 Weight loss pills – who might benefit?
In the past, surgeons I have worked with preferred not to utilize medications as they felt surgery was better than medicine. They would often recommend working closely with the dietitian and exercise physiologist to maximize the benefits of surgery and not prescribe something else.
Times are starting to change.
As I connect with more and more dietitians around the Nation (and the globe) I have come to realize many clinics will utilize medication when appropriate. Sure, they will want to make sure you are on a good path with nutrition and exercise but may be open to help from medication if it seems like the next best step to take for your health.
Because in the end, we are treating a disease. The care plan shifts as things change.
When I brought this topic up with bariatric dietitians in my network, many said there are some instances when weight loss has stalled after surgery or regain is hard to manage even when a patient is following the plan to the best of their ability. In those instances, the programs have been open to working with medication.
Most dietitians I have connected with have utilized Phentermine although some clinics utilize others. More recently I have heard of patients utilizing Contrave. I have not personally monitored any patients on any medications which is why I have been asking around!
Weight loss pills after Gastric Bypass or Sleeve – who should prescribe and manage it?
This is one area I am excited about. More and more weight loss surgery clinics are hiring a Bariatrician to their team. A bariatrician is a bariatric physician. Click here for a longer article about the credentials of a bariatrician.
Bariatrics is the branch of medicine that deals with the study and treatment of obesity.
A bariatric surgery is a weight loss surgery but bariatric medicine does not always mean surgery. It encompasses all of obesity and weight loss. A "bariatric clinic" can house a lot more than just a surgery program!
A bariatric physician focuses on the study and treatment of obesity.  This is super exciting to me as the depth of knowledge for obesity is growing at an amazing pace which means more help is on the way!
If a clinic has a bariatrician, this doctor would be the one to work with to inquire about when might be a good time to consider help from a medication and what the best option might be. Not all clinics will have a bariatrician and instead may have a Nurse Practitioner or Physician's Assistant to monitor medications and other health markers associated with obesity.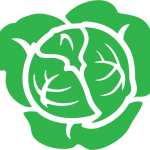 Weight loss medication and bariatric surgery, in summary
To summarize this post, there are some occasions when a bariatric clinic will consider a weight loss medication to help with a weight loss plateau or regain after weight loss surgery.
It's best to pair this with visits to a dietitian and exercise physiologist as well as the health professional overseeing the medication such as a Bariatrician, Physician's Assistant or Nurse Practitioner.
If you are wondering if you would be a candidate for a medication, make an appointment with your clinic. If you need help finding a clinic or a dietitian in your area, you can contact us here for help.
Need help getting back to bariatric basics?
Most providers will be more likely to utilize medication in the treatment plan if the patient is doing theirs best to stick with bariatric eating guidelines.
If you need help getting back to some of the bariatric basics, you've come to the right place!
Bariatric Food Coach is focused on how to healthy bariatric living part of everyday life. With a library of video courses, recipes, meal planning tools, live monthly calls and more, find out why hundreds of patients are a part of of Premier Access Membership!