Quick Bariatric Dinners – Fall Edition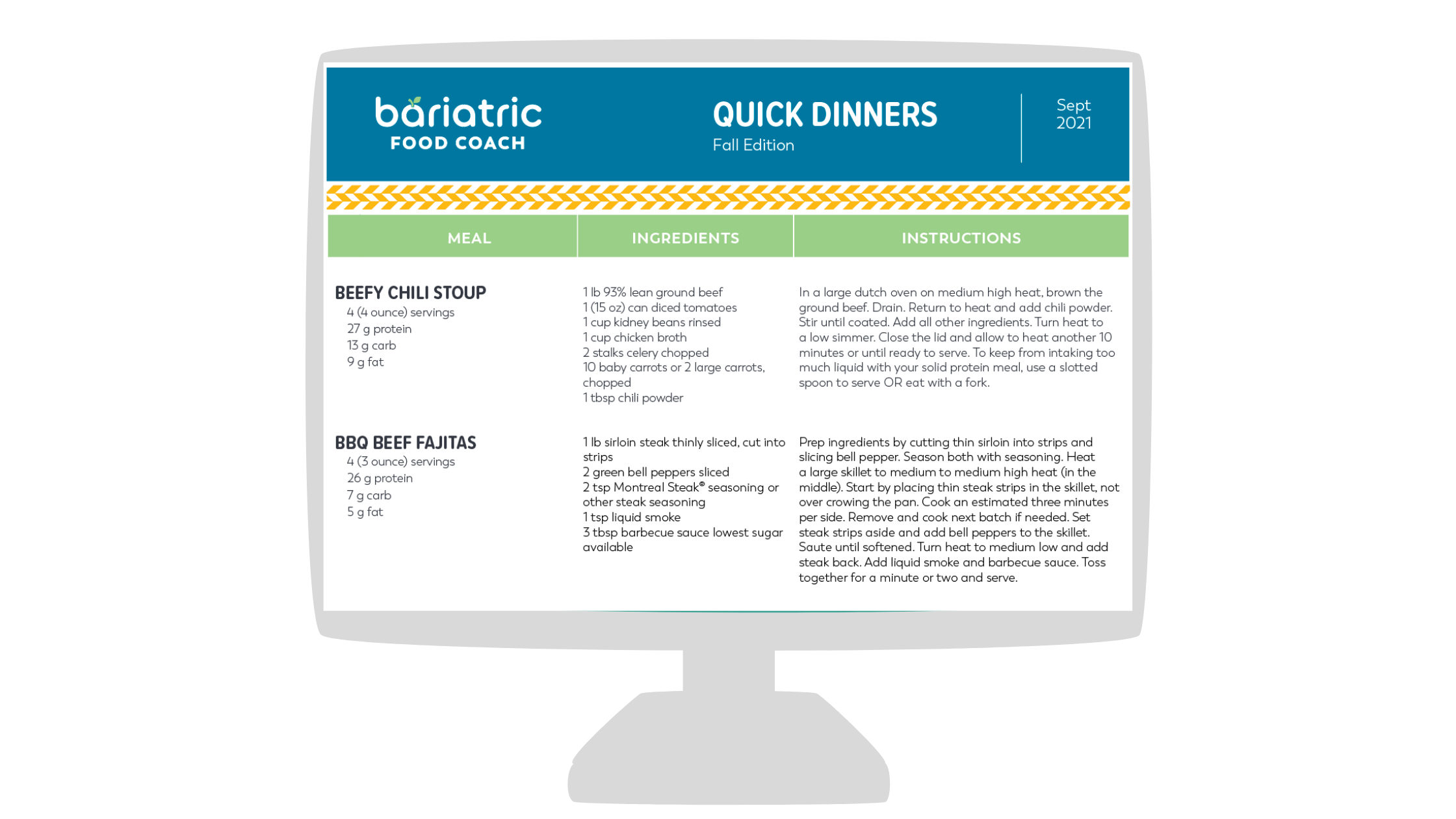 New Members Resource posted for  easy bariatric recipes to make in the Fall 🍂
Quick Dinners – Fall Edition
Last Summer I released a quick dinners handout after my dishwasher broke and we were limiting dishes as much as possible. It was so popular I made one for Winter, then Spring and now here we are finishing out the Seasons with the Quick Bariatric Dinners Fall Edition!
My dishwasher may be working but other interruptions (that we ALL have) keep the need for fast meals a reality. This time around recipes are more focused on the Fall months. These months send our minds to thinking about Crockpots® and Instant Pots® and whatever other pot can make a hearty stew.
Note: for more Instant Pot recipes check out my eBook! Free for members or available for purchase outside of membership! (Members click here for eBook otherwise click here for purchase)
The recipes featured on this quick guide include:
Beefy Chili Stoup BBQ
Beef Fajitas
Easy Sunday Onion Meatloaf
Roasted Fish and Veggies
Nacho Chicken Chili
Sheet Pan Pork and Zucchini
Instant Pot Pork Tenderloin with Apples
Chicken and Tomato Stoup
Garlic Shrimp & Spiralized Zucchini
The full guide is available to members of Bariatric Food Coach and includes a total of 9 quick dinners.
All recipes are included in the recipe library which is now over 500 recipes!
If you are already a member, click this link to the locked members page to get your PDF!
Members, you can find this page when are logged into your account and click or tap Meal Planning then Quick Dinners. All the PDF guides are listed on this page including the Quick Dinner Guides by Season!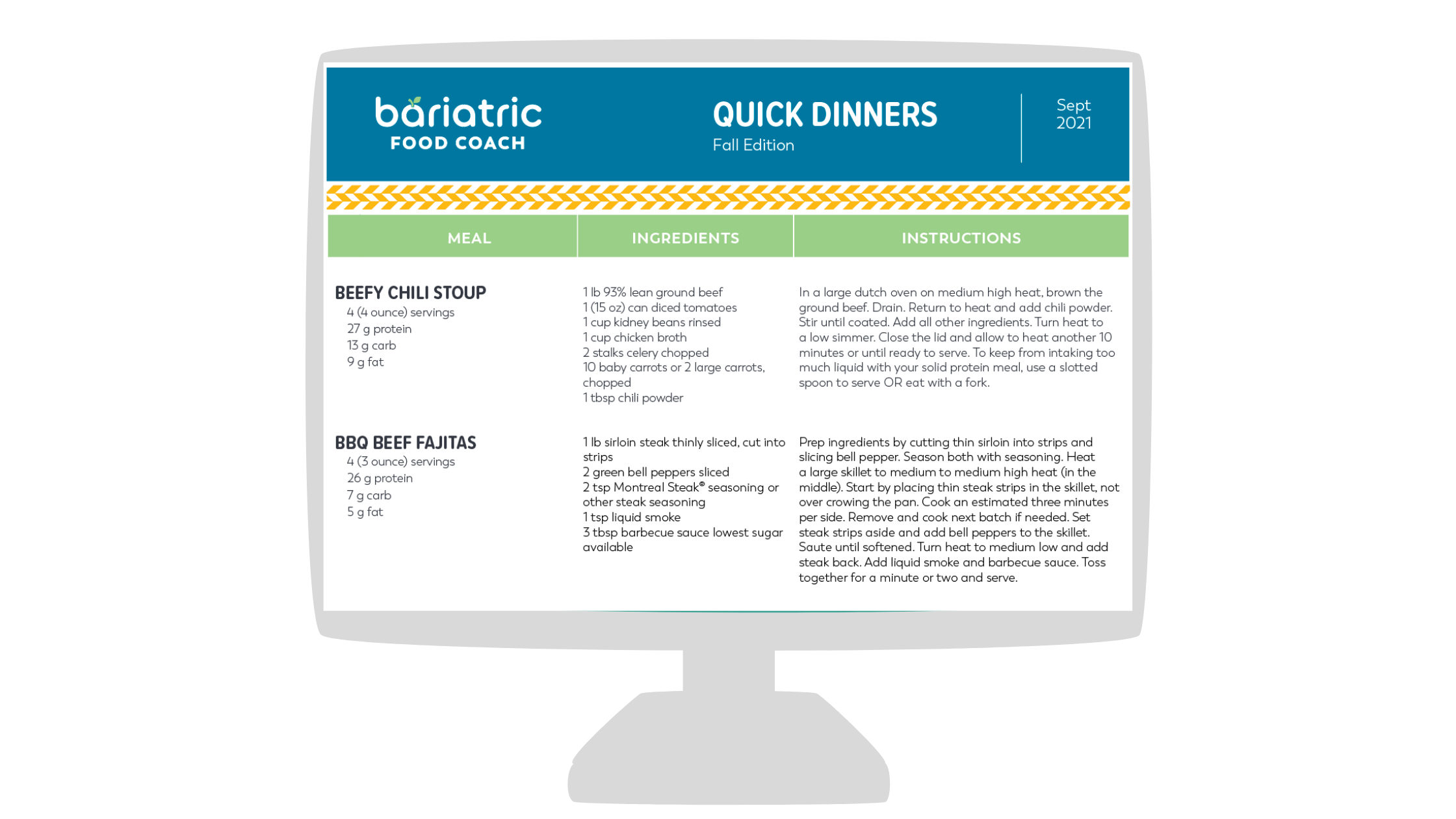 Not ready to become a member but interested in joining the email list? Click here!