A No Protein Shake Reset Diet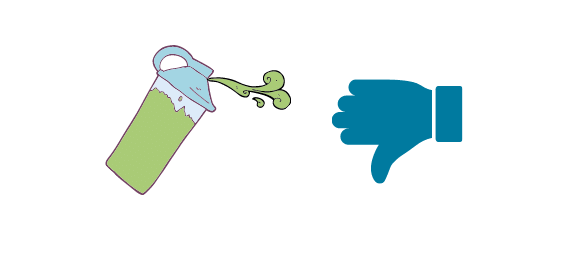 For bariatric surgery patients looking to get reset and get back on track with no protein shakes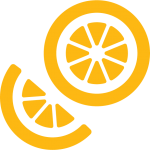 Many back on track reset plans include several protein shakes. While this method can be helpful for some, it is not always necessary or beneficial. This alternative may be more affordable than protein shakes as well as keep hunger more controlled using food based protein that has more texture instead of liquid protein shakes.
Bariatric Food Coach Members 👉 See Do's and Don'ts of Protein Video Course! Also this video…"The Highlighter Marker"
The first 3-5 days of omitting breads, pasta, rice and desserts are the hardest days. Your body will likely feel tired and hungry as it adjusts to a lower intake of carbohydrates.
During the 5 day period it may be more helpful to eat small frequent meals and increase your water intake, aiming for 100 ounces a day. I don't recommend small frequent meals long-term for post-op patients. This is a blog to find out why.
After the 5 day period it is recommended to transition to a post-op eating plan of three meals per day with 70% of the meal coming from a solid protein and the rest for non-starchy vegetables.

This is also more realistic as hunger should be much more manageable after the 5 day period. The same would be true after a 5 day period of protein shakes – transition to a longer term low-carb, post-op eating plan. (Members, refer to the Back on Track Video Course!)
The "food equivalent" of a protein shake is roughly two ounces of protein. Therefore two ounces of low-fat cheese is similar to drinking a protein shake.

The sample plan below showcases 5 small meals of 2 ounces of protein. These are just examples and the plan can easily be moved around and adapted.
As I often recommend, use the Baritastic app to journal your food intake and refer to the pie chart for protein, carbohydrate and fat ratios. The image below shows the common goals I recommend for most of my patients.
*Members, remember to connect with me on Baritastic and email me if you'd like me to review your journal!
Sample No Protein Shake Reset Diet Plan:
This plan is not meant to replace medical advice. This is a sample plan to get back on track and rid your body of the addictive nature of high carbohydrate foods. It is primarily designed for post-op patients but can be used for pre-surgical weight loss patients using slightly larger portions.
Click this link to access the PDF of the plan – better for printing or viewing/saving to mobile
Breakfast: 2 hard boiled eggs
Snack: 2 low-fat string cheese
Lunch: 2 ounces lunch meat, ½ cup raw veggies
Snack: 2 ounces canned tuna
Dinner: 2 to 3 ounces of chicken or lean beef with ½ cup veggies
If you are a member and have any further questions, email me at steph@bariatricfoodcoach.com!
If you are not a member, consider joining for extra help in your journey!