Bariatric Fall Recipes Roundup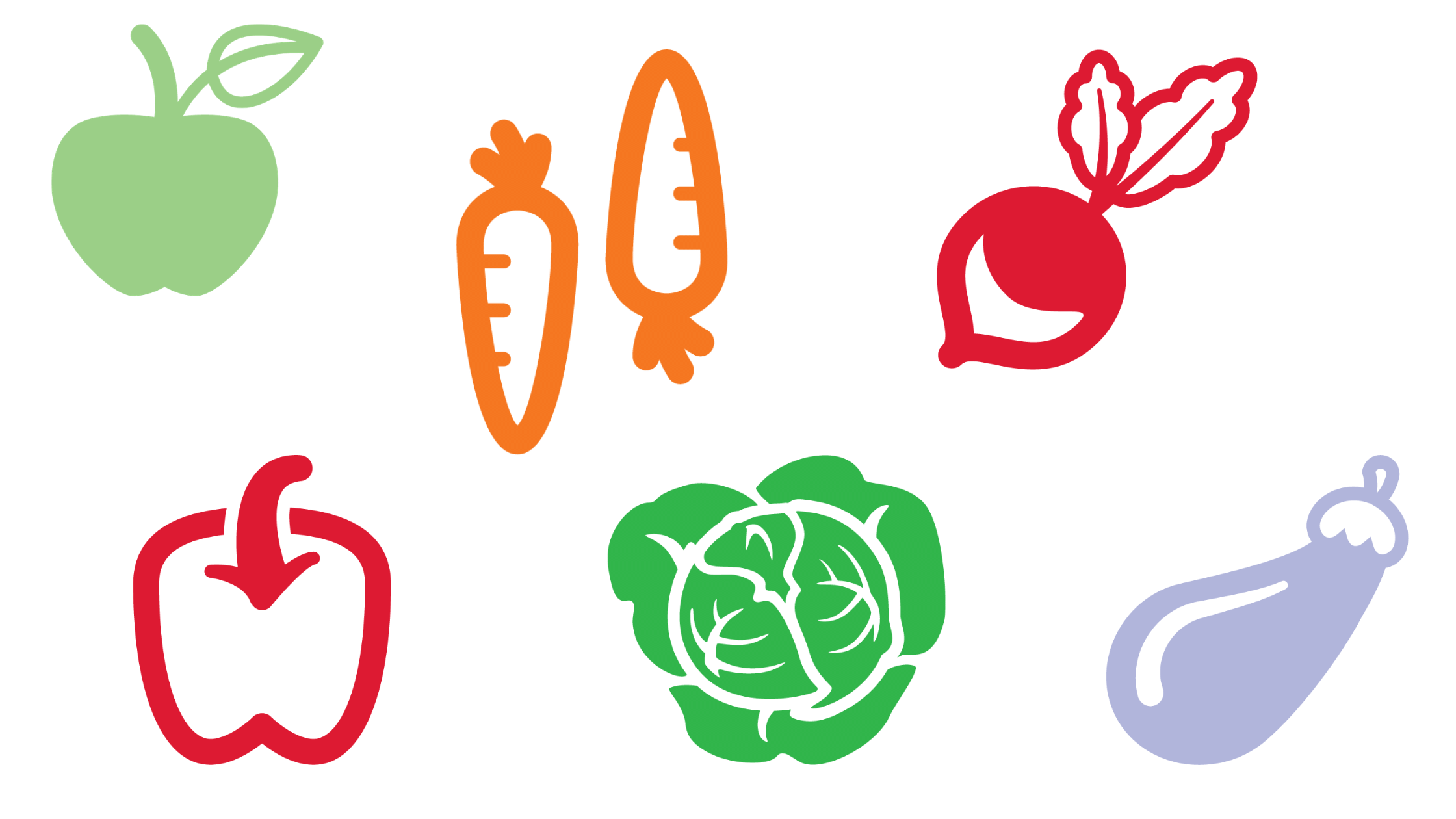 Recipes for bariatric surgery patients focused on the warm flavors of Fall 🍁
Recipe suggestions are suitable for Gastric Sleeve and Gastric Bypass (or other weight loss surgeries!)
Unlocked

Fall Recipes on Bariatric Food Coach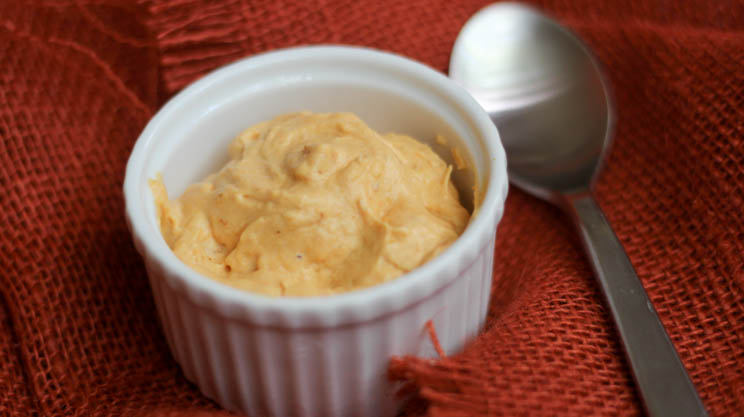 One serving of this whip is just 1/4 cup but I believe you'll find it's plenty! You can also increase the protein content but adding a tablespoon of unflavored protein powder (such as Unjury®)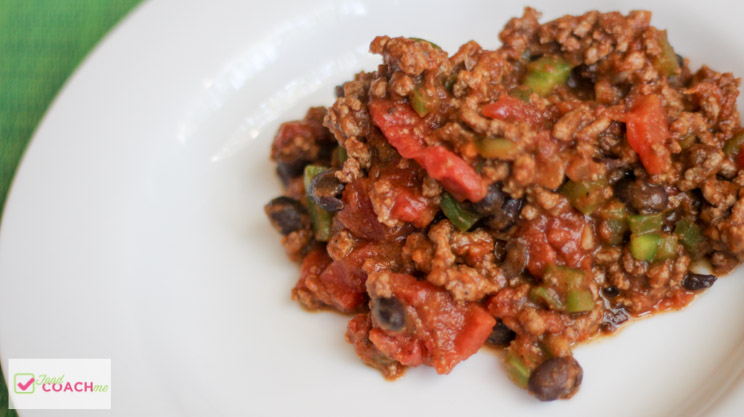 One of my very, very favorite recipes. The moment the cool air hits me, I am planning this chili on my menu! It is hearty, filling and has just the right twist of pumpkin flavor.
It does have higher carbohydrates compared to one of my no-bean chilis because it uses canned pumpkin and beans. For an occasional recipe it does not bother me and I just encourage patients to watch carbs at other meals. You can also skip the beans.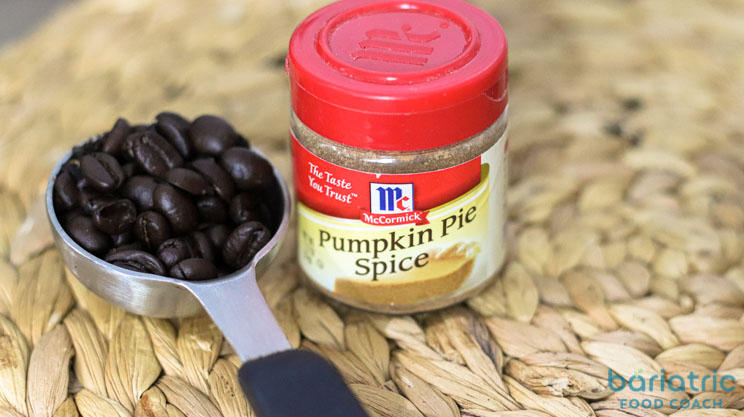 Let's just keep the pumpkin them going here! This is the easiest little two ingredient recipe for pumpkin coffee. I love adding some pumpkin pie spice to my coffee ground (I use a French Press) for extra Fall flavor and no extra calories!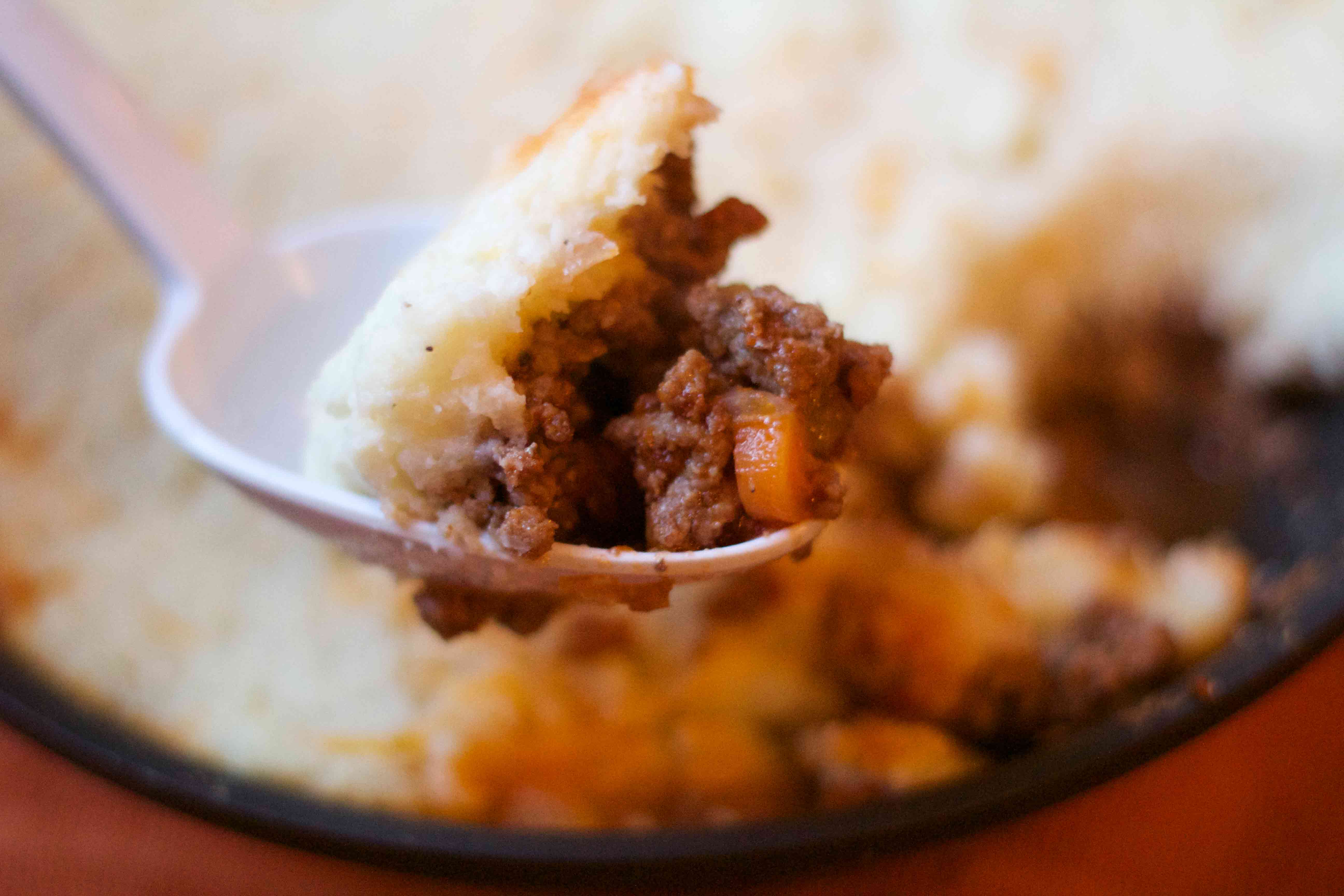 After having such success with Creamy Mashed Cauliflower in our house, it dawned at me that I no longer had a reason not to make Shepherds Pie! This has quickly become another Fall and Winter favorite of mine. Hearty, warm and super filling!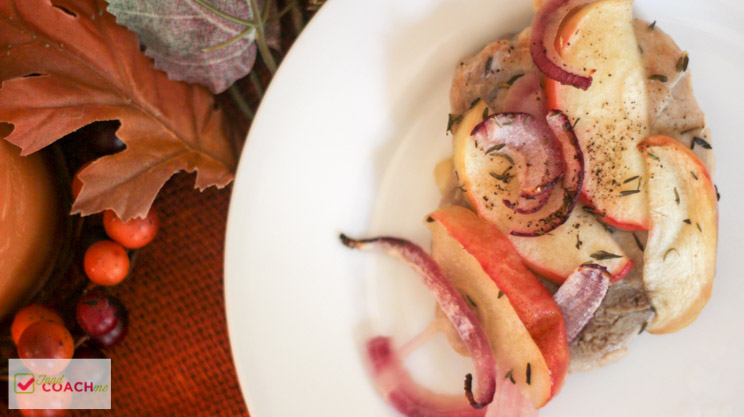 I have made recipes with pork and apples many different ways. I love the flavors and the smell! You can even skip eating the apple itself and just enjoy the flavor it brings to the pork.
I also enjoy a simple slow cooker version with Pork Chops and Apples with just a few ingredients.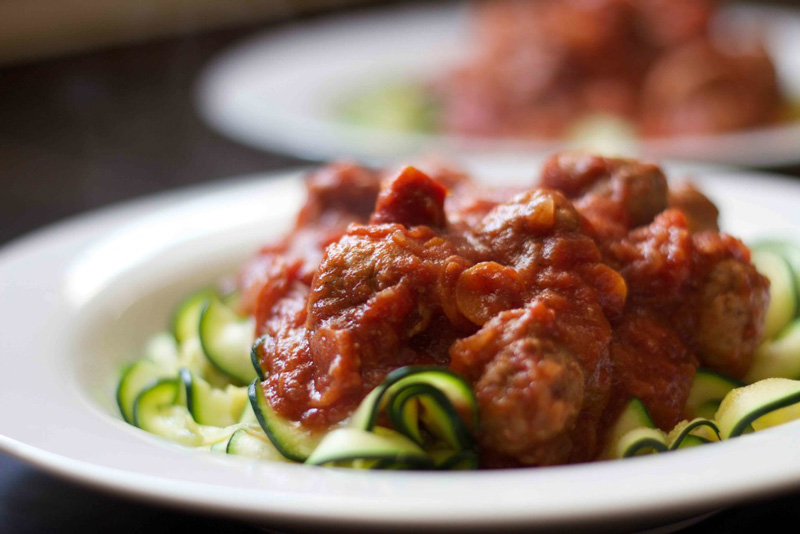 I really love the warm and inviting flavors and smells of this meat sauce! I served it over zucchini ribbons (made with a spiralizer) but you can also serve with green beans on the side!
Very hearty and filling this recipe has an estimated 15 grams of protein per serving and makes 6 servings.
It really is amazing what you can do with whey protein powder, an egg and some delicious seasonings! I created these pancakes years ago (hence the older picture.) They cook quickly and need to watch closely but can really help when the family is having pumpkin goodies and you want something of your own.
---
🔒 Locked Fall Recipes for Members to Bariatric Food Coach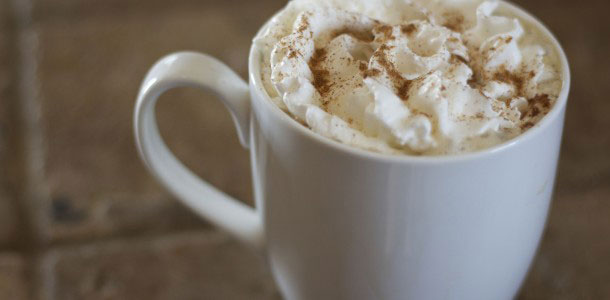 Video and recipe for a latte you can make at home! Just a few steps and ingredients on the stovetop for a warm mug of Fall in a cup!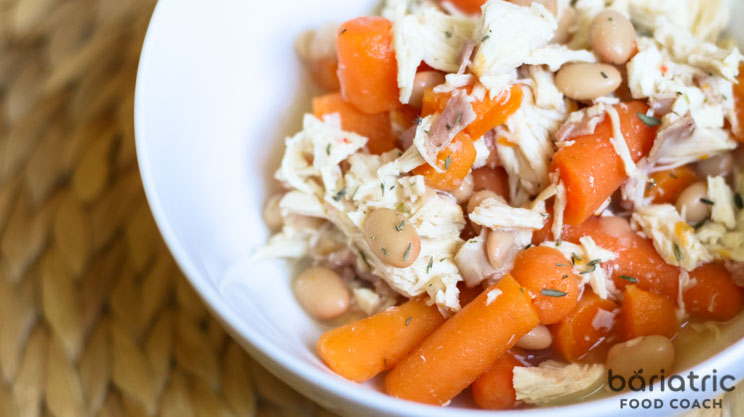 Hearty and filling stew using chicken breast, carrots, beans and diced ham. I love the savory flavors of this easy chicken stew.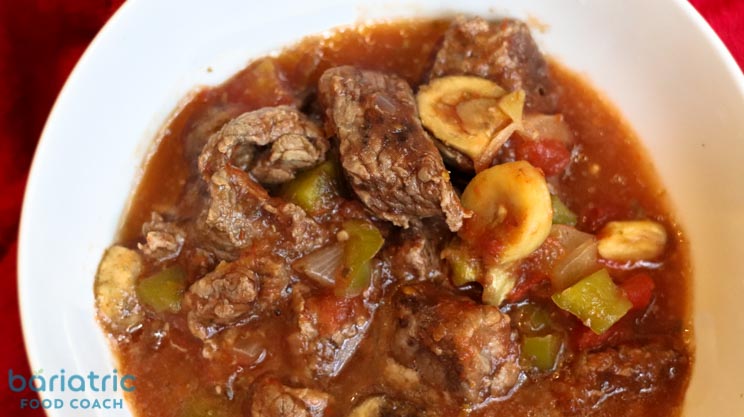 Aren't I just so creative with my recipe names? I mean Harvest Chicken Stew, Harvest Beef Stew. Are you waiting for a Harvest Pork Stew next??
Jokes aside this is a yummy beef stew using chunky veggies and no potatoes to keep protein high and carbs low!
Click here for more chili recipes! Click here for more stew recipes!