Back to School Special!
$25 to BariBox, with purchase of 12 month membership*
See Details
*new customers only
Bariatric Travel Tips from an Alumni Member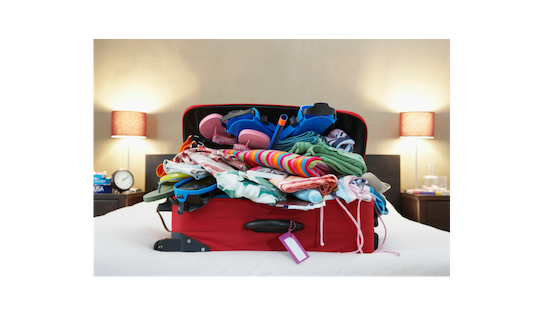 Traveling for work or pleasure, air or car, these tips will help you stay bariatric friendly
Click here for the PDF version of Travel Tips for Bariatric Patients! Dietitians you are welcome to use this as a handout!
Updated June 2021: Tis the season for Bariatric travel tips! Here is an image of one of my personal tips for car travel with a family. My kids are younger so adapt for your family!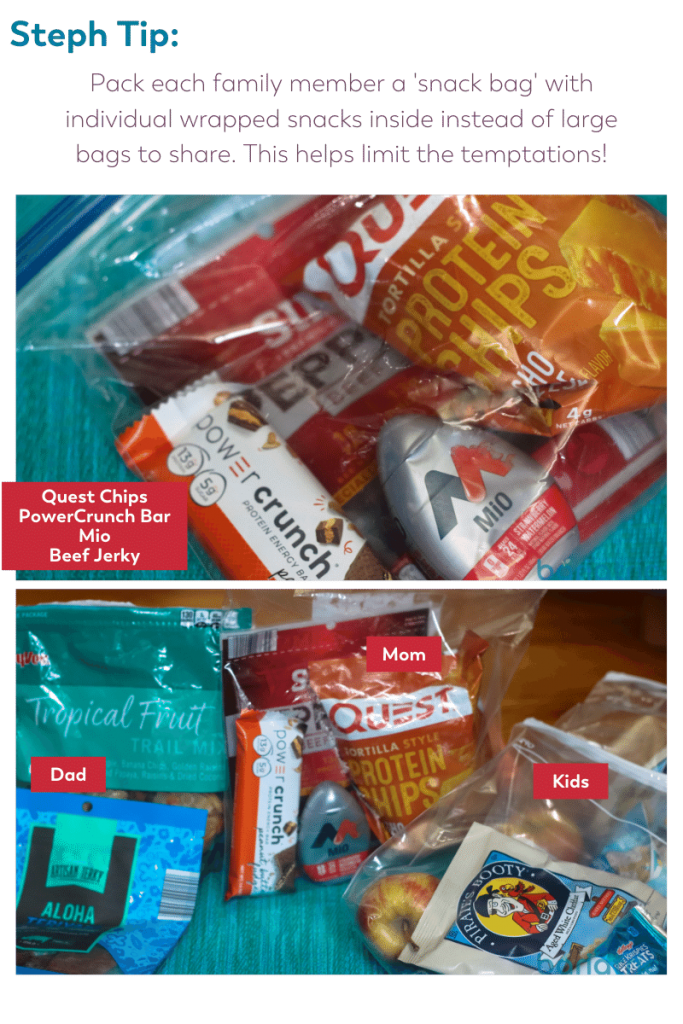 In the closed Facebook group one Bariatric Food Coach member ask for bariatric travel tips:
I'm flying across the country. Meetings all day, company lunches and dinners. Any tips?
Several members travel quite a bit and I knew one alumni member in particular would have great information for her. Here's her response!
Last Fall I stayed at a resort in Arizona for a conference and had no place close to get food.
First, when you register, indicate that you are gluten free. I found that if I did that, I had a better chance of getting less carbs on my plate. They may give you Gluten Free bread options which are high in carbs but most likely, I end up getting a salad with a protein or a protein and a vegetable.

I always pack some foods that are easy to travel with. Individual pouches of flavored tuna and chicken, string cheese, protein bars or shakes. I also took liquid crystal light, in the little squirt bottles.
There are always bottles or pitchers of water and this helps me when I'm craving something sweet in the afternoon. I was able to take all of that in my carry-on on the plane. (Tip from Steph: take your water bottle empty through security and then fill it at a water fountain as soon as you are through. Save money and stay hydrated – flight travel is dehydrating with re-circulating air.)

When I took my Arizona trip, I took an Uber to a grocery store and stocked up on boiled eggs, cottage cheese, Quest protein chips, turkey sticks and lunch meat. I did not have a microwave in my room so I had to get food I did not need to heat up.
A few weeks ago I went to D.C. and I shipped some non perishables like I mentioned above. Don't forget salt, pepper, Truvia or anything like that that you might need. I called the hotel and they told me that they had a Keurig in the room. I included my fave decaf K cups and individual 1/2 and 1/2 packages in my box that I shipped.

I got lucky in DC because there was a grocery store about a block away from my hotel. I walked over there for cold stuff once I got there. (Added in 2021, when grocery delivery changed a lot of things!)

I also ended up buying a small insulated lunch sack and cold pack. I took my cold protein during the day and at the provided lunches, I ate it along with a salad that was provided.
When I travel in state and I only have to drive a few hours, I prep food and pack it into individual containers. I freeze it and then pack it on ice to take with me. I stay in a hotel that has a kitchenette and I take enough to take my lunch with me and have for breakfast and dinner.
Another option is to go to a grocery store once I get there. I've done that before and got a bag of salad, dressing and a rotisserie chicken. Riced cauliflower in steam bags or other non starchy veggies are also good options. It's cheaper than buying a deli salad.
I usually try to stay at Homes 2 Suites. They have a kitchenette with a bigger refrigerator and microwave. You can also check out an electric skillet at the front desk for free! When you stay for a week at a time it really makes staying on track so much easier!!!
I know it can be tricky to stay on track on your own turf let alone when you are away. It can sometimes feel like you have very few options. I hope some of this is helpful. Good luck on your trip!