Regain Real Talk! Free Event on May 10th

I've never done this before.
Well, guess what: I've been keeping a little secret. :)
The past few weeks, I've been working quietly on something I've NEVER done before, and now?
It's time to fill you in—because of anything I've created out of my no-place-like-home Kansas office, this is definitely one of the things I'm most proud of!
:: drumroll please ::
Introducing … Regain Real Talk….a free 30 minute chat all about the later years after surgery.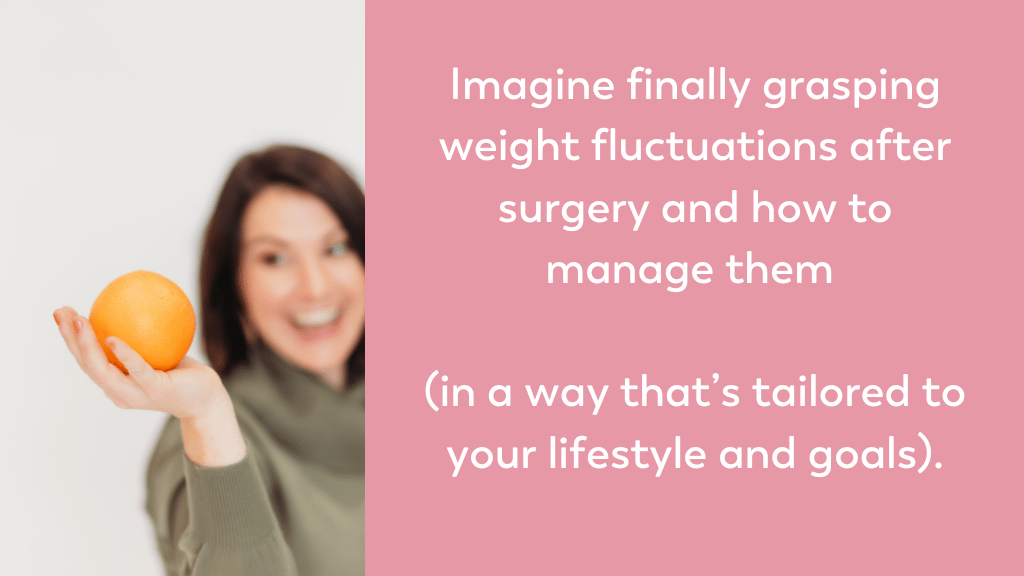 Whoop! Starting May 10th you can hear me dish on all things weight fluctuations after bariatric surgery. We're talking loads of self compassion for how HARD weight gain is emotionally and physically. Served up with a side of inspiring comeback stories. (Spoiler alert: my plan is to fire you up to write your own comeback story!)
Just think. By May 10th—7 short days from now!—you'll be able to:
Understand weight fluctuations after surgery, normalize them and shake off that shame
Hear the comeback stories of patients years, and YEARS out of surgery who've lost 30 to 130 pounds (and no, they didn't do anything crazy)
Get the insight on what I think is the KEY to weight management…and another spoiler alert…it's not counting anything
We'll even touch on all the big questions I get asked about how to lose weight again – resets, popular diets, medications, etc. etc. Cool?
Can't wait to see you at my FREE "Regain Real Talk"!!
If you're willing to spend 30 minutes to look under the hood at weight fluctuations and regain as a post-op… … I promise I'll pull back the curtain and lay it all out there for you inside our Regain Real Talk … and of course there will be a replay and notes – but ya gotta register to get 'em!
In health,
Steph