10 Day Bariatric Healthy Habits Refresh Series
Updated January 2023
Focus on one healthy post-op habit a day for two weeks!
Great for getting back on track or preparing for bariatric surgery with healthy bariatric habits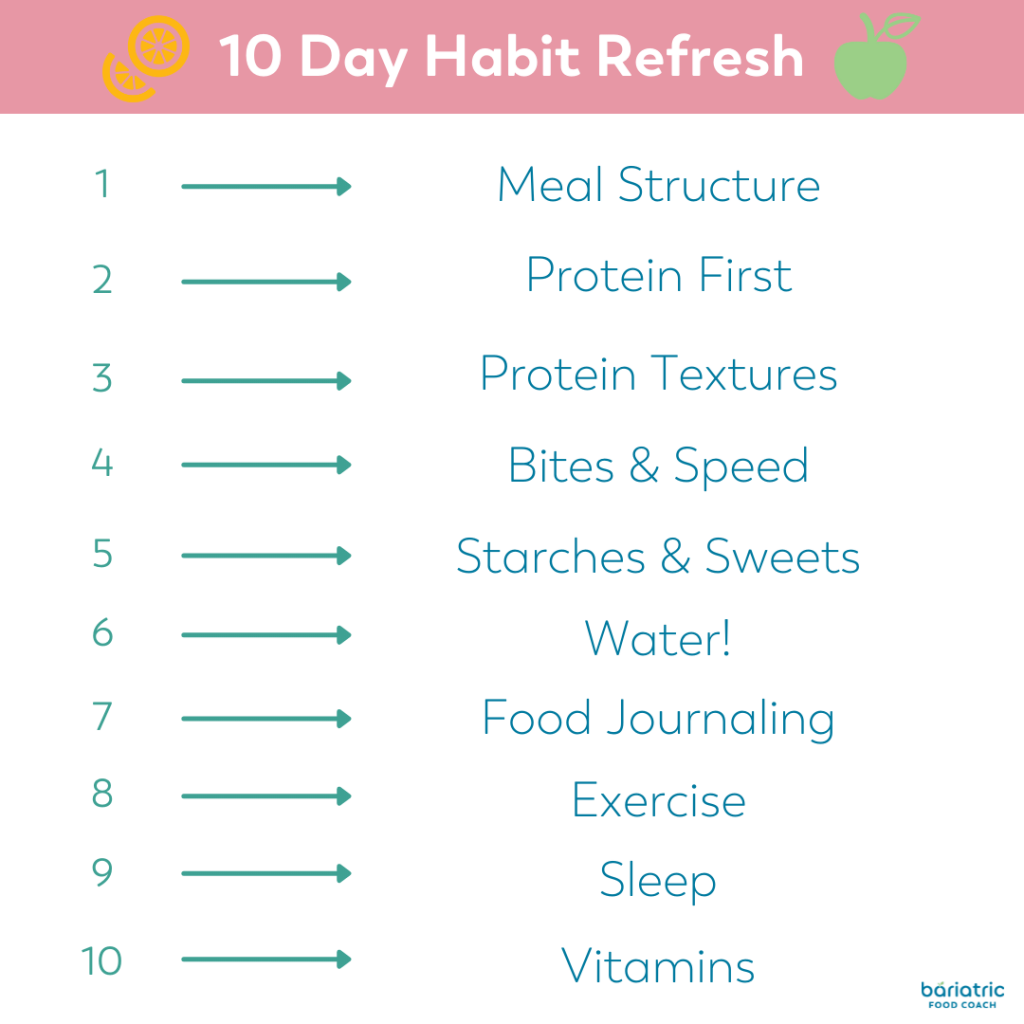 About the 10 Day Bariatric Healthy Habit Refresh
Every now again, we all need to hit a refresh button on bariatric healthy habits.
I love posting this blog series after the holidays and in the New Year. Although, the 10 Day Habit Refresh is helpful any time of year when you need it!
During this blog series, I highlight one post-op habit a day for ten days. Stay tuned for each habit to post once a day, Monday through Friday starting January 16th!
I invite you to join me in focusing on that habit for the day! Some of these things may come easy to you and you'll feel encouraged you have a good habit.
Other habits will be more challenging but pay attention to those, it may be just want you need for a goal for our next Focus Challenge! We run them three times a year in our Premier Access Members community! Find out more about membership here.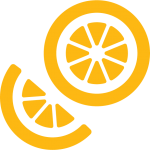 How to follow along the 10 Day Habit Refresh
There are a few ways you can follow along.
Come visit the Bariatric Food Coach Blog each day.
Join my for the habit of the day and a link to the blog post.
These are the post-op habits that the most successful patients report sticking with. "Success" is a term used in research studies for patients who have lost a certain percentage of body weight. Although I believe success looks very different for each person!
Follow along the 10 Day Habit Refresh series with this free worksheet! Click here or the image below to grab yours!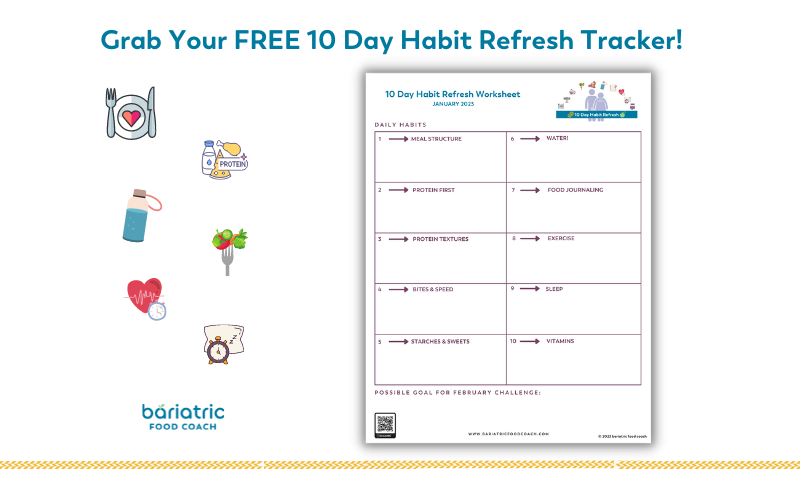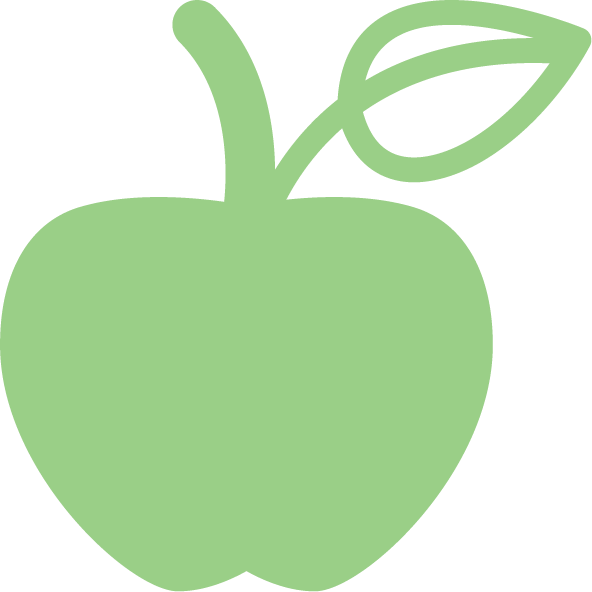 Use the Habit Refresh to help find a goal for our next Focus Challenge!
Another date for your calendar is the next Focus Challenge!
Three times a year members to Bariatric Food Coach are invited to join me (at no extra cost) in a one month challenge to set goals and feel more focused. Here is a video explaining more. The date of the next Focus challenge will show on this page. They are typically in February, June and October.
You can also now buy the accompanying workbook for the challenge on Amazon!