Aldi Heat and Serve Meals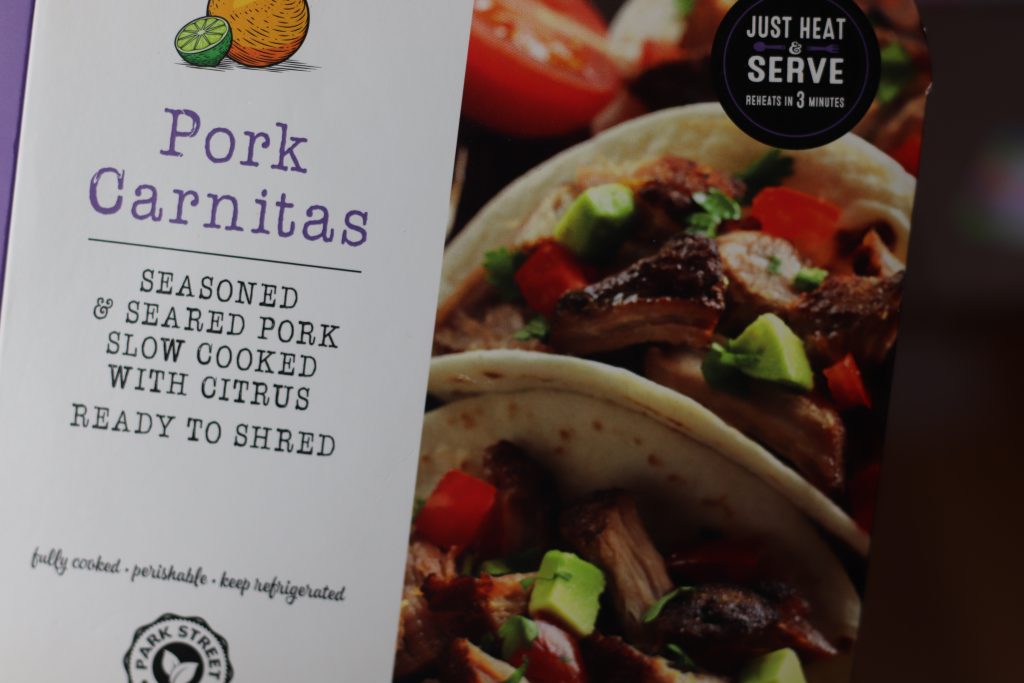 Park Street Deli fully cooked meals from Aldi
Pork Carnitas and Broccoli Stuffed Chicken
You may have noticed these precooked meal kits available at Aldi stores in the US. To date, I have tried just two and wanted to share with you here.
I have tried the Pork Carnitas:
and the Broccoli Stuffed Chicken:
Aldi Meal, Pork Carnitas
Because pork is often higher in fat (excluding a lean cut of pork chop or tenderloin) I was surprised to see the fat content was 10 grams per serving.
Now, this is not a low number. When it comes to fat, one gram is 9 calories. Compare that to protein and carbohydrates which is 4 calories for one gram. This means 10 grams of fat per serving is 90 calories from fat.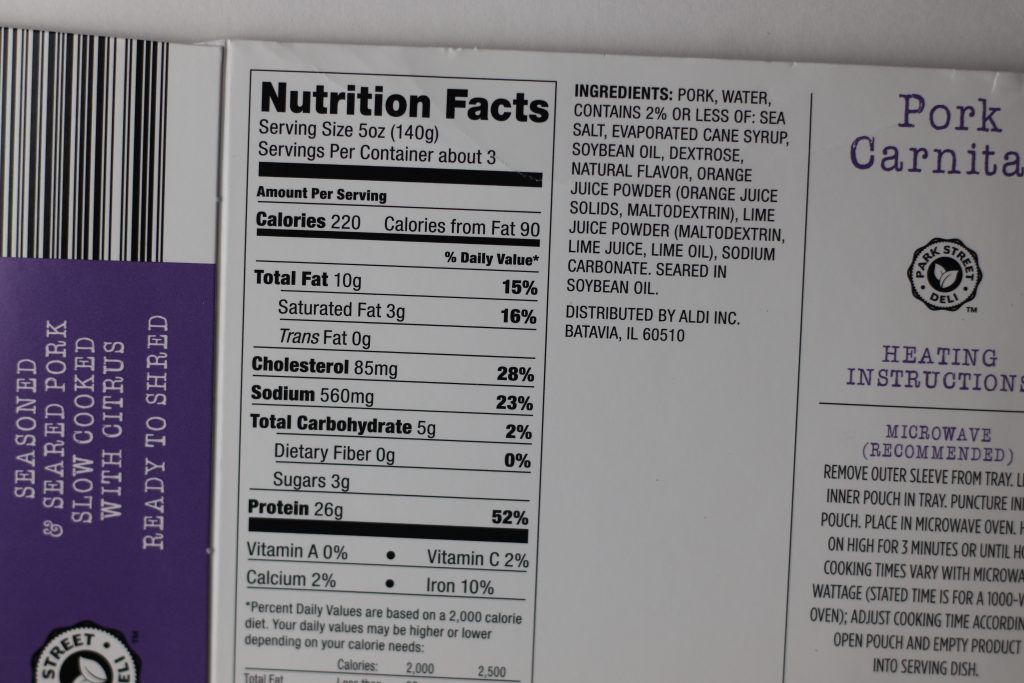 However, the protein for one serving is 26 grams which is awesome. The carbohydrates are 5 grams.
If we were to put that in a pie chart, it would show roughly 41% fat, 48% protein and 10% carb.
41% fat is higher than ideal, but the protein is nearly 50%. That tells me for this meal, it could work on occasion if the other foods during the day don't add too much fat to the overall picture.
My husband and I really enjoyed the taste! He ate his in a corn tortilla and I ate mine in a bowl with diced fresh tomato and fresh cilantro.
Aldi Meal, Broccoli Stuffed Chicken
I have to say, the flavor of the broccoli stuffed chicken was really impressive to me! Perhaps I was very hungry but my husband confirmed it was a delicious meal!
Considering I just heated the meal and served it with green beans, I was a happy camper.
Nutritionally speaking, this option is more favorable to the pork carnitas.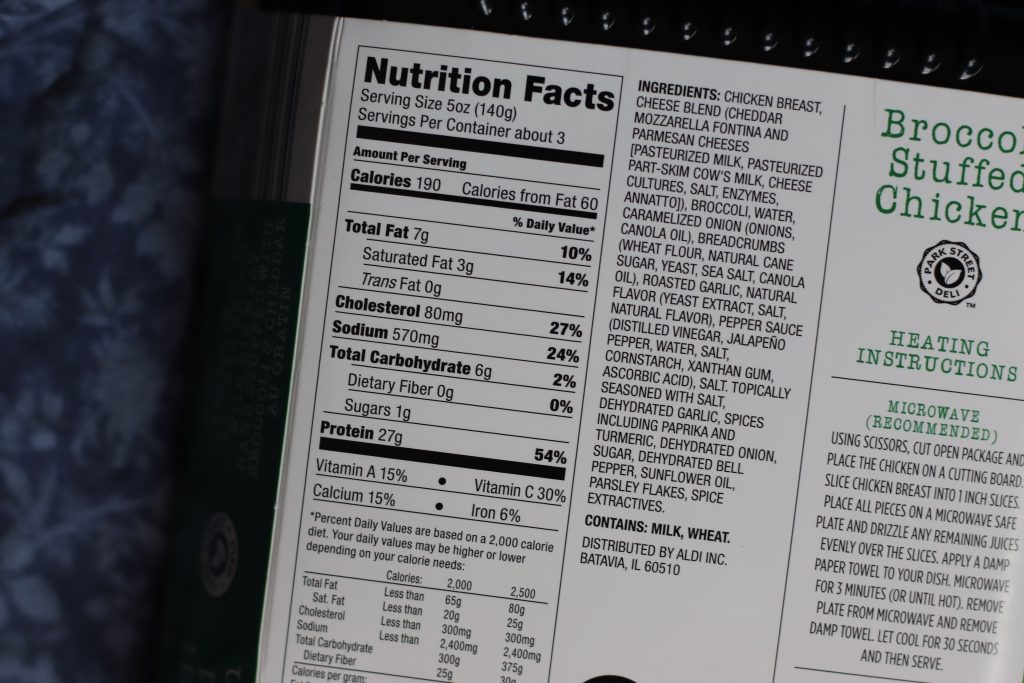 With 190 calories, 7 grams of fat, 6 grams of carb and 27 grams of protein this would show a pie chart around roughly 33% fat, 57% protein and 10% carb.
This meal I would recommend in flavor and speed for sure. Nutrition wise it has a great protein content and as long as you stay mindful of fat through the other meals of the day, it should be a good fit!
Have you tried any other fully cooked meals? Be sure and share below!