Enrolling Now! Winter 2023 Focus Month
Get focused with us February 6 to March 5
Get More Info Here!
Create Custom Bariatric Menus
Save recipes, create menus and edit shopping lists
Why use the 'My Collections' Feature?
The latest updates to Bariatric Food Coach aim to make meal planning easier! Create custom bariatric menus that fit your needs.
All my recipes are focused with bariatric surgery patients in mind. They focus on protein first, lean veggies, fresh flavors while staying easy and quick to prepare.
Browse the recipes and SAVE the ones you'd like (when you're a logged in user) and organize them how you'd like!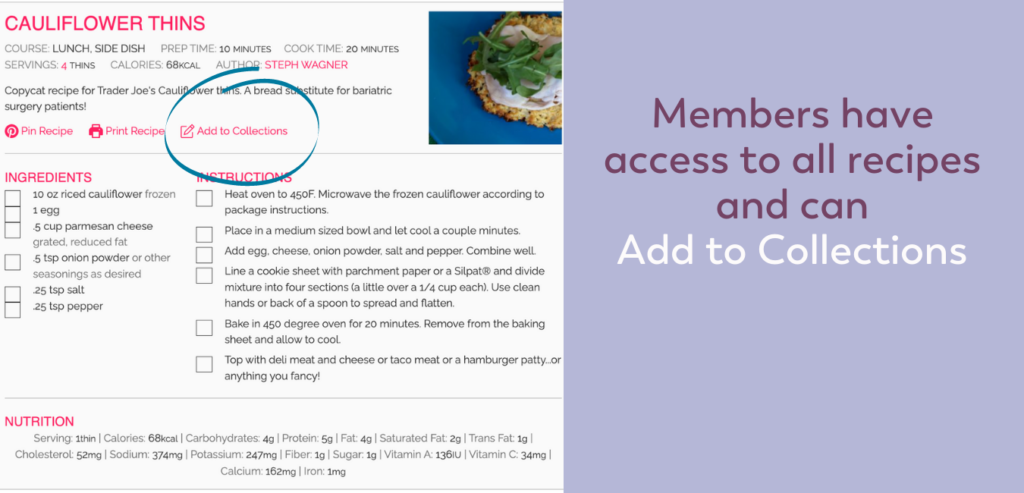 One way you can organize them is using a pre-made collection template that includes the days of the week. You can use a 'dinners only' template or a 'full menu' which includes breakfast, lunch and dinner.
You can also add your own recipes and menu items allowing you to make your own full meal plan!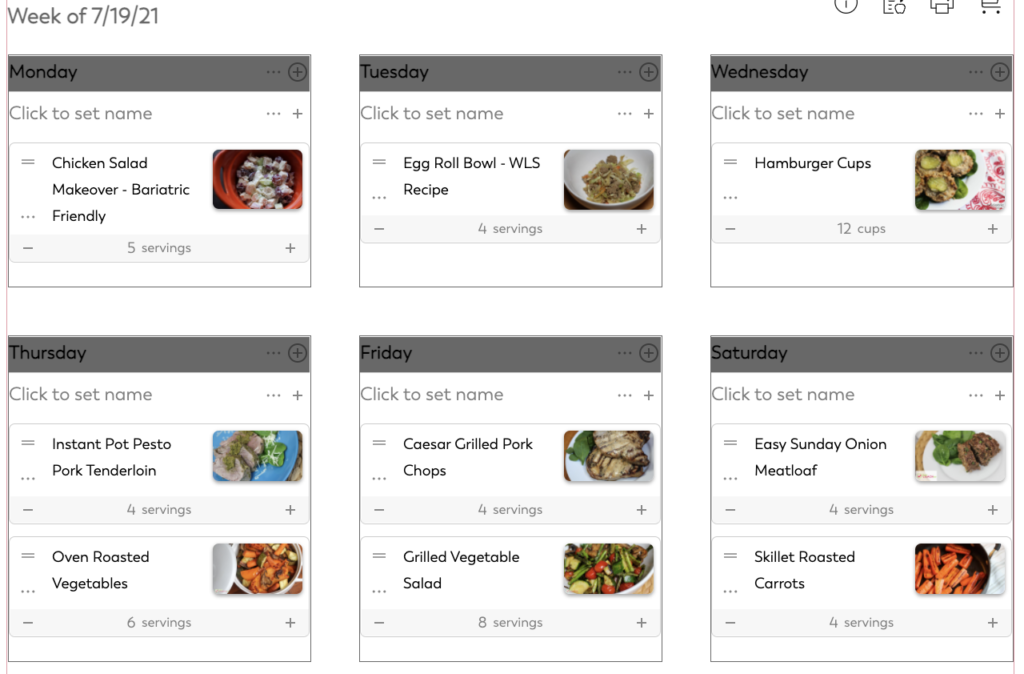 A short video highlighting My Collections
For current members, you can watch a longer video and review a step-by-step image guide (or just start playing around yourself).  Click here for the full tutorial if you're a logged in member.

Below is a shorter video highlighting the features! Become a Bariatric Food Coach Premier Access Members for access to over 600 recipes and the ability to save and plan meals!


&nbsp

Ready to start recipe browsing?! Click here!