Fall Bariatric Menus are Ready!
Weight loss surgery recipes after Gastric Sleeve, Gastric Bypass or Duodenal Switch surgery – protein focused, Fall inspired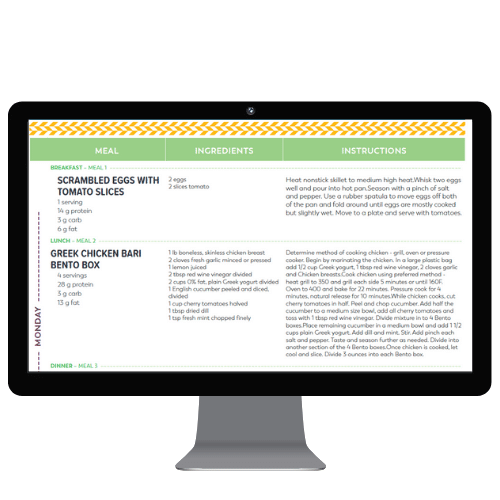 Meal Plans Page now updated with Fall bariatric menus
Who are the menus for?
Meal plans (or menus) are for those who prefer following someone else's written plan! If you have lost inspiration on what to cook or would prefer to save some time and just follow one of mine, the Fall Bariatric menus are a great option!
(By the way, sometimes I print and follow my own meal plan when I don't want to think about meal planning myself!)
Premier Access Members to Bariatric Food Coach have access to ALL the meenus! Including previously posted menus from the past.
Become a Member
Meal plans are written with post-op patients in mind. They focus on lean protein and non-starchy vegetables. The recipes and grocery list are included. Recipes exclude starchy foods like rice or pasta to help minimize starchy carbohydrates for better hunger and weight control.
Some programs may add in "smart carbs" at some point. Follow your teams guidance.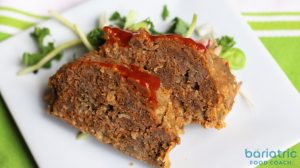 How much does the recipe serve?
The meal plan recipes are primarily made for four "traditional" servings (meaning not a post-op specific size). Similar to reading a recipe in a magazine that serves 4, these recipes would be similar. One serving is approximately 3-4 ounces.
This allows patients of all stages after surgery to follow the recipes and adapt the quantities if they need more or less.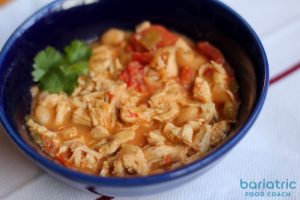 What if I am only cooking for one?
There are a few different options if this is too much food for you. Some members will cook the recipes as the meal plan outlines and use individual containers to freeze leftovers for fast meals later. Members have told me one meal plan can last them 2-3 weeks so they can cook less often.
I LOVE my vacuum sealer for freezing leftovers and stocking my freezer with backup meals!
Members have also cut the recipes in half and consolidated ingredients (one pound of ground turkey for two different turkey recipes). Or they make 2-3 recipes a week instead of 6-7 recipes.

How to access the meal plans
If you are a current member to Bariatric Food Coach, simply click here or click/tap Meal Plans at the top of the website for a list of current plans. If you are not a member, find out more here!
Meal plans are listed by Season. For more recipes than the 10 that are listed, scroll to the bottom for "Previously Posted Meal Plans."
There are three types of meal plans: Mini, Dinner and Full
Mini Menus
Include three recipes and a shopping list for a "bite size" meal plan that is less overwhelming
Dinner menus
Includes recipes to cook for dinners but allows space for you to chose your breakfast and lunches.
Full Menus
Seven days of breakfast, lunch and dinner with grocery list and recipes.
If you don't like one of the recipes, omit it easily
Each recipe on the menu has a corresponding number.
If you don't want to make recipe number three, you can cross off all ingredients on the shopping list that have the number three.
If you're not a member but want to check out the recipes on the menus, visit the Steph's Menus page and click the name of the menu. The list of meals on that menu will appear! When you become a member, the link to access the PDF will unlock.
One more helpful member resources! The meal planning cheat sheet
Sometimes I pair a pre-written menu OR one of my Quick Meal Guides for the Season with my meal planning cheat sheet.
When it comes to making a menu for the week, sometimes I get writers block.
This "cheat sheet" has helped me jot my ideas out really quickly and keep things more simple when planning my meals. It gives me a better glimpse of what the week ahead will be (schedule, weather, etc) and then I look at meal ideas from menus or the quick guide.
Between these resources, I often have my meals planned and my grocery order placed in 15-20 minutes!