Meal Plan Accordian
Who Should Use the Meal Plans
Bariatric meal plans for patients who have had Gastric Sleeve, Bypass, Duodenal Switch, Banding or other weight loss surgery procedures! As a bariatric dietitian I have created these meal plans with protein and low-starch vegetables in mind. Making meals flavorful, yet simple to cook are my goals.
How to Use and Find Meal Plans
This page lists the 10 most recent meal plans which can include a "full meal plan" with all meals or a "dinner meal plan" which includes dinners and allows you flexibility in your breakfast and dinner. Meal plans are categorized by season.
On this "accordian" page, click the name of the meal plan to view the recipes on that plan. When you're signed in as a member, you can then click the Go to PDF File to access the plan.
Members also have access to all previously posted meal plans by clicking "more meal plans" at the bottom of this page when signed in to your account.
Meal plans are reserved for paying members. Below is a sample image of a meal plan!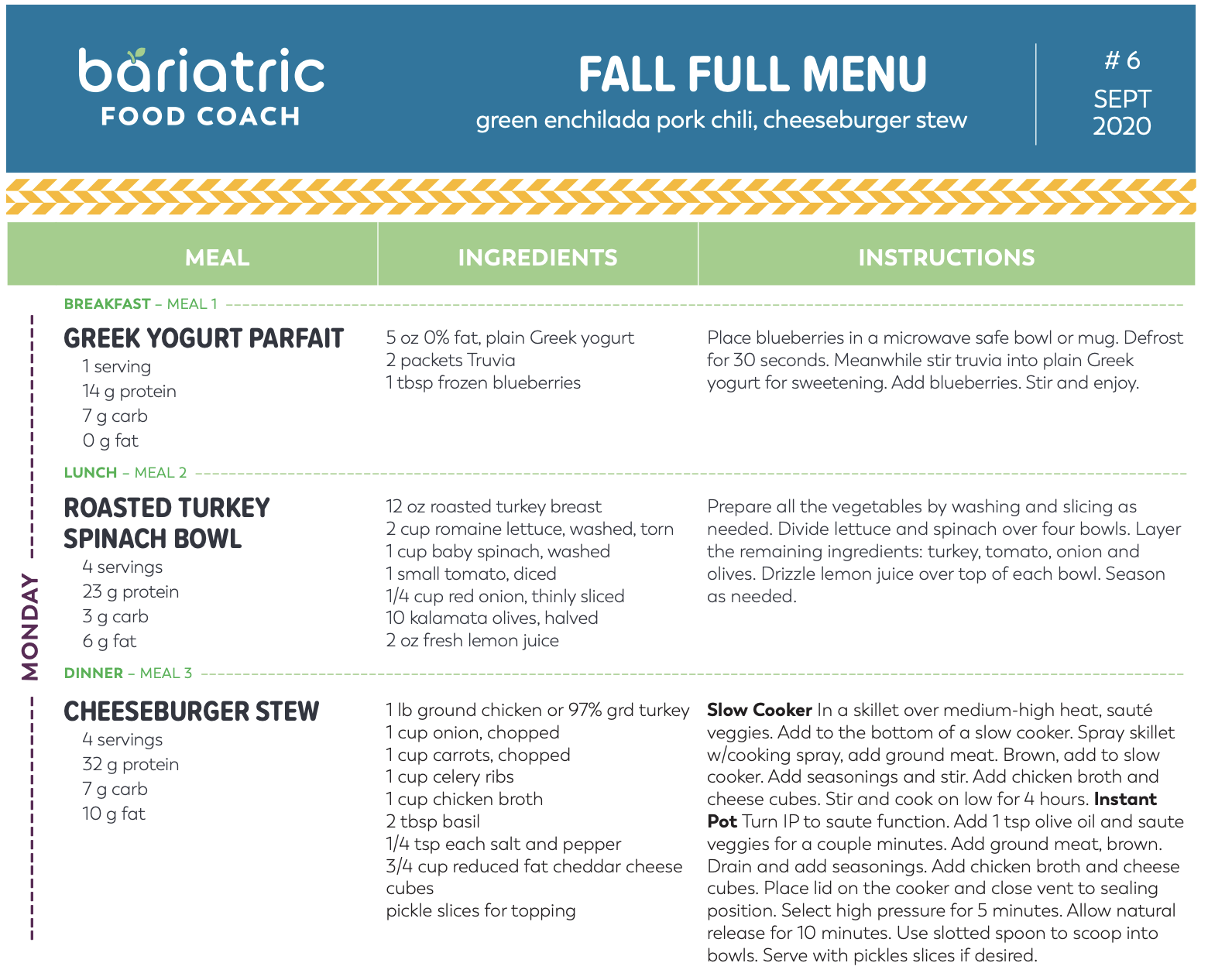 Become a Member
I am on week two of using your meal plans and everything has been delish!!!! no complaints at all from the family on the drastic change in diet! I also love the shopping list that accompanies the plan- it makes everything so convenient.