The Best Bariatric Pantry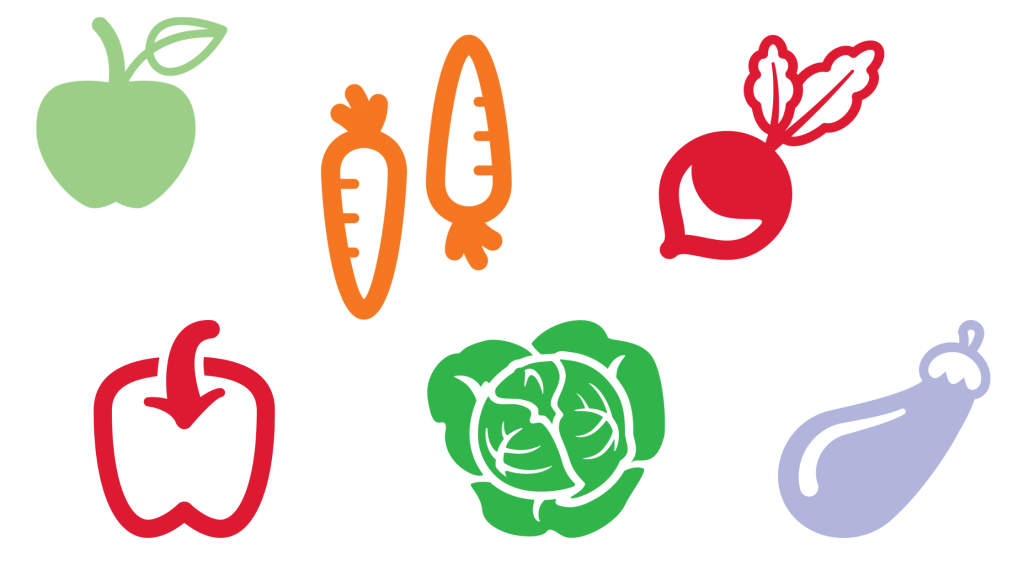 Now that you have purged the pantry, it's time to shop and fill it back up!
Just a reminder, I filmed this course prior to 2020 which means not only was my business name different (FoodCoachMe is now Bariatric Food Coach!) but grocery shopping was also not quite the ordeal!
I mention on the course that the busiest time to shop is between 5-7pm . Is this still true? I really don't know!
The goods news is that grocery pickup and delivery is more available than ever. The downside is that it is not as easy to find new products and ideas online. If it feels safe, you can schedule a time to go walk all the aisles.
If you prefer to pickup or have delivery, try to mentally think of all the aisles you would walk up and down and try to search with those words in mind!
Products Mentioned in the Video and other re-stocking resources
Click the image below for the PDF version if you would like to print this list or a better view on mobile.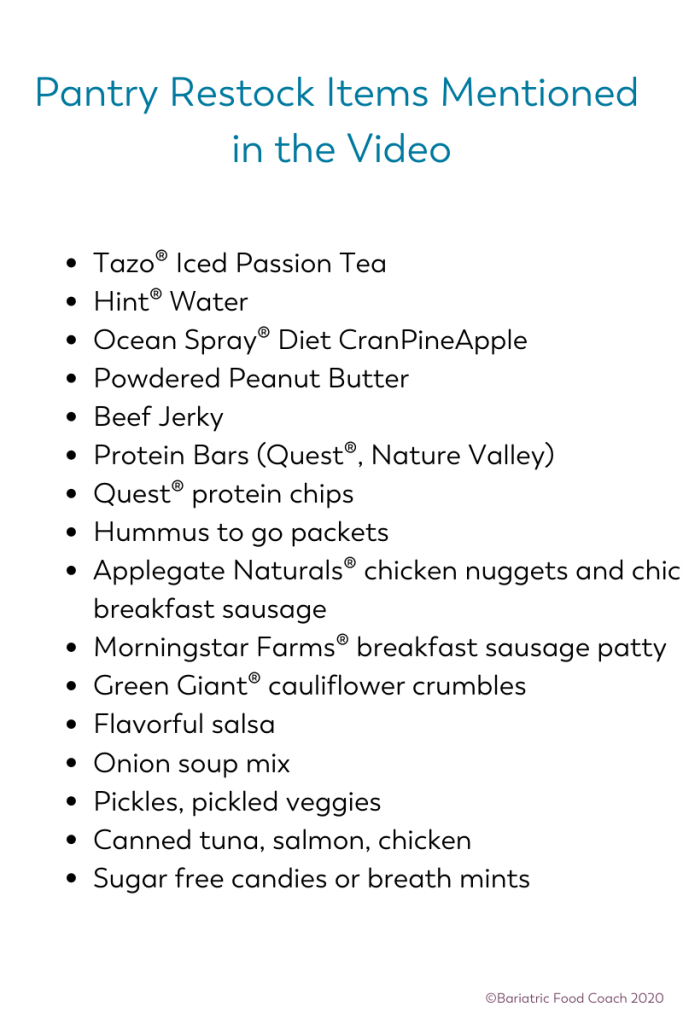 Also check out this list of Breakfast, Lunch and Snack ideas! 
Members have several other PDF guides and meal plans! Check out the Member Resources page here. 

More resources to start your New Year off fresh!
Premier Access members have a huge library of resources available to them!
Click here for the recipe library
Click here for the current list of meal plans, including the Go To Winter Meals PDF
Click here for Members Resources including the dining out guide, eBooks, meal plan template, nutrition label cheat sheet and more!
Members also have email access to me anytime for questions or food journal reviews!
Not a member yet? Find out more today! Already a member? Go enjoy your access and let me know if you need me!
Stay up to date! Join the Bariatric Food Coach .   Receive the video series "Get the Most out of Your Surgery" when you sign up for emails!