25 Bariatric Crockpot Recipes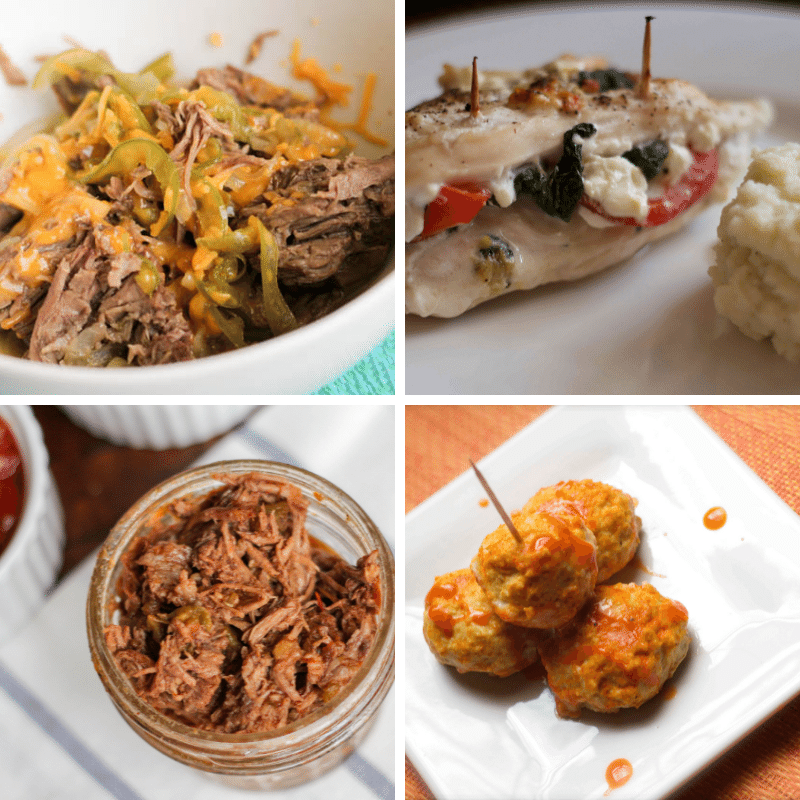 High protein, low carb meals ready to eat when you are or batch cook and freeze
Looking for bariatric friendly crockpot recipes? You are in the right place!
This is a recipe roundup that features 25 awesome recipes after bariatric surgery. There are even more recipes in our library of over 600!
While Fall is my favorite time for my crockpot, I really use it year round. Even in the Summer when I don't feel like heating up my kitchen or standing in front of a hot grill! I have been known to come home from the pool to a meatloaf in my crockpot. 🤓
These meals are perfect for post Gastric Sleeve, Bypass and Band patients because they are focusing primarily on protein. Veggies are used for great flavor, fiber and texture to add to the recipe.
These recipes make a good amount of food which means you can have leftovers for lunches or dinner the next evening. If you're cooking for the family – involve them in the meal planning process and don't make two meals! Make something that can make them happy but keep you focused on protein.
I really love my vacuum sealer for freezing leftovers!
Bariatric recipes for your Crockpot
👉 Click on the image and the recipe page will open.
🔒 Recipes with a lock icon are including in our Premier Access Membership.
🔑 Unlock over 600 recipes and ALL our member resources today! 
You can click the images above or here are the links once again!
2. Greek Chicken Chili (Premier Access Recipe)
3. Pulled BBQ Chicken (Premier Access Recipe)
5. Everything but the Sink Chili
11. Green Chile Chicken (Premier Access Recipe)
12. Goat Cheese & Red Pepper Stuffed Chicken Breasts (Premier Access Recipe)
13. Pork and Tomatillo Chili (Premier Access Recipe)
16. Cheeseburger Chili (Premier Access Recipe)
17. Greek Chicken
18. Salsa Verde Chicken Chili (Premier Access Recipe)
19. Smokey Chipotle Chicken Chili (Premier Access Recipe)
20. Pork Tenderloin with Banana Peppers
21. Buffalo Meatballs (Premier Access Recipe)
22. Spinach & Turkey Meatballs (Premier Access Recipe)
24. Italian Chicken Thighs with Carrots
25. Thick & Hearty Cowboy Stew (Premier Access Recipe)