Winter Meal Plans Ready!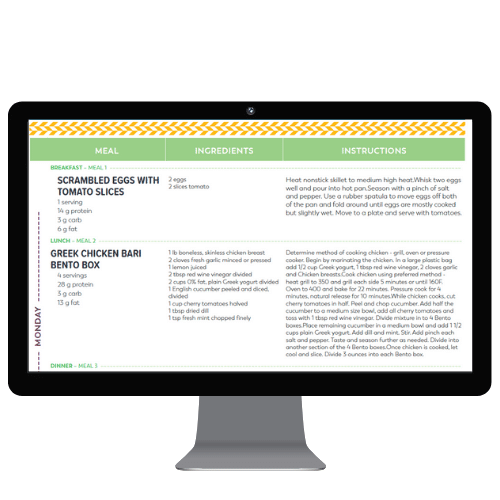 Meal Plans Page now updated with Winter Seasonal menus ❆
Who are the meal plans for?
Meal plans are for those who prefer following someone else's written plan! If you have lost inspiration on what to cook or would prefer to save some time and just follow one of mine, the meal plans are a great option!
Premier Access Members to Bariatric Food Coach have access to ALL the meal plans! Including previously posted menus from the past.
Become a Member
Meal plans are written with post-op patients in mind, meaning they focus on lean protein and non-starchy vegetables. The recipes are included as well as the grocery list. Recipes exclude starchy foods like rice or pasta to help minimize starchy carbohydrates for better hunger and weight control.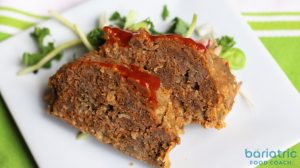 How much does the recipe serve?
The meal plan recipes are primarily made for four "traditional" servings (meaning not a post-op specific size). Similar to reading a recipe in a magazine that serves 4, these recipes would be similar. One serving is approximately 3-4 ounces.
This allows patients of all stages after surgery to follow the recipes and adapt the quantities if they need more or less.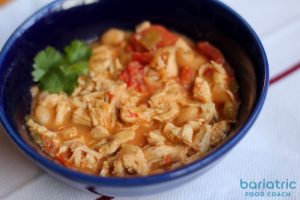 What if I am only cooking for one?
There are a few different options if this is too much food for you. Some members will cook the recipes as the meal plan outlines and use individual containers to freeze leftovers for fast meals later. Members have told me one meal plan can last them 2-3 weeks so they can cook less often.
Members have also cut the recipes in half and consolidated ingredients (one pound of ground turkey for two different turkey recipes). Or they make 2-3 recipes a week instead of 6-7 recipes.

How to access the meal plans
If you are a current member to Bariatric Food Coach, simply click here or click/tap Meal Plans at the top of the website for a list of current plans. If you are not a member, find out more here!
Meal plans are listed by Season. For more recipes than the 10 that are listed, scroll to the bottom for "Previously Posted Meal Plans."
There are three types of meal plans: Mini, Dinner and Full
Mini Menus
Include three recipes and a shopping list for a "bite size" meal plan that is less overwhelming
Dinner menus
Includes recipes to cook for dinners but allows space for you to chose your breakfast and lunches.
Full Menus
Seven days of breakfast, lunch and dinner with grocery list and recipes.