Live Zoom Call Sunday, June 12th
with Guest Speaker Dawn O'Meally LCSW-C, P.A.
A quick note to announce the Live Call tomorrow evening will be focused on Self-Esteem and why it matters in the post-op bariatric surgery journey!
This is a scheduled call for our June Focus challenge but all members are welcome regardless if you're doing the challenge with us.
If you're not a member but want to join the call, click here to find out about our membership!
If you are a member and not signed up for our June Challenge, you can click Summer Challenge in the top menu when logged in to your account and there is an image for joining the Zoom call.
Call starts at 5:30 PST / 7:30pm CST / 8:30 EST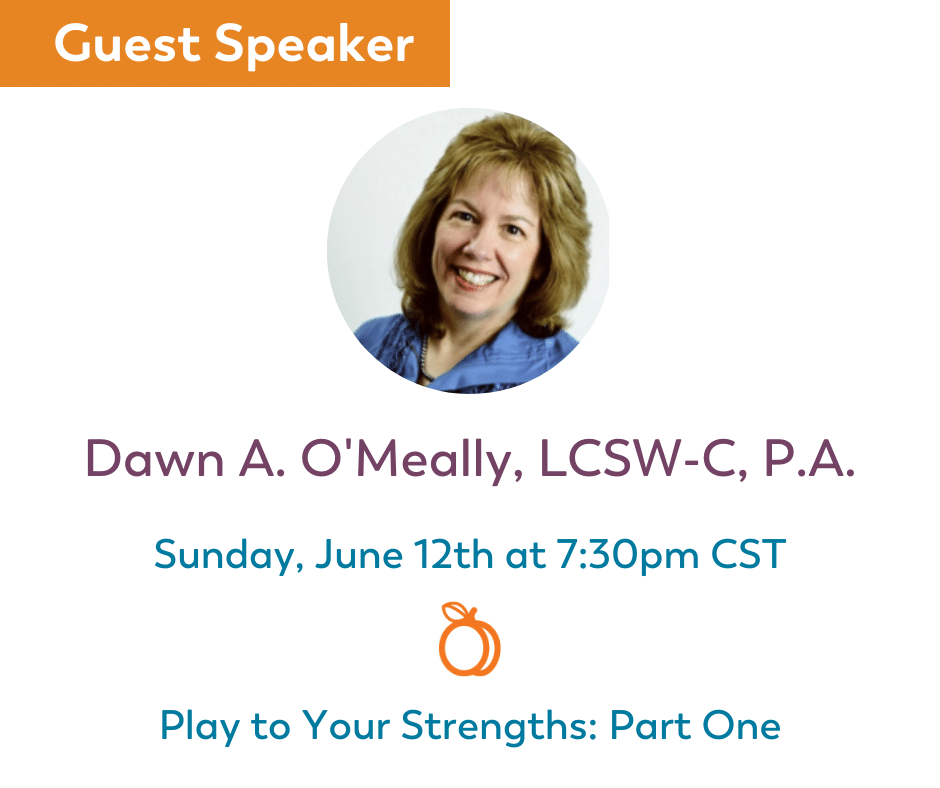 Dawn is a Licensed Clinical Social Worker – licensed in the State of Maryland since 1986. Dawn owns a unique private practice called The Counseling Center for Change in Westminster, Maryland, with 7 licensed mental health therapists on her team of therapists. 
She has been working with Bariatric patients since 2005, when she attended the groundbreaking training on The Psychological Evaluation of the Bariatric Patient. From that point on, she developed a passion for helping Bariatric patients and collaborating on Bariatric Teams at various hospitals that provide Bariatric Surgery. 
The majority of her practice provides clinical services to pre- and post-op Bariatric surgery patients. Dawn and her team work with numerous Bariatric Surgeons in Maryland, while expanding outward into other states with the advent of Zoom and Telehealth.
Her team provides pre-op psych evaluations, pre- and post-op counseling, and Cognitive Behavioral Therapy psychoeducational groups-all on ZOOM. Dawn's team of therapists offer whatever clinical services are needed by the patients they serve-not just the psych eval. In 2021, Dawn's team completed 621 pre-op psych evaluations for Bariatric programs in the State of Maryland.
She and the therapists are thrilled to be a resource for all hospitals that offer 
Bariatric Surgery and love being part of the multidisciplinary team.
Dawn believes that Bariatric Behavioral Health is a specialty within the field of
Mental Health and the complex needs of Bariatric patients differ in
numerous ways from that of a typical patient seeking help for obesity.  
Beyond all the excellent work that her team of therapists does, Dawn is
incredibly excited to tell you about how she has incorporated best practice
cognitive-behavioral therapy (CBT) groups into working with pre and post-op
Bariatric patients. She will be talking with you about one CBT group
program that she has been doing for over 22 years that she has been using called 11 Weeks to Self Esteem. 
Dawn will be sharing with you how this online group education program is spot-on in helping Bariatric patients deal with the underlying issues that fuel obesity and empower them with tools and strategies to overcome those issues.